5 Best Kids Activities In Spalding
Posted By: Its Funtime | Posted Date: Friday, December 20, 2019
5 Best Kids Activities In Spalding
Scalextric Cafe.
Yes this place really is a cool as it sounds! Located in Low Fulney just outside Spalding, the Scalextric cafe features replica track of all of the most popular Formula 1 tracks from around the world including Nurbergring and Silverstone as well as Cadwell Park and Donington Park. Perfect for corporate events and days out with the kids, you can easily spend a half day here. Why not take advantage of the pit stop cafe whilst you're here? Scalextric Cafe is open 11am-5pm Tuesday - Sunday and is an absolute bargain at only £8 per person. Just take a look at a couple of the fantastic reviews The Spalding Scalextric Cafe have earned:

"I went with my two children (11 & 10), and we had a great time. There are 8 different courses and we raced all of them. You get a good amount of time on each track. Well run. I discovered another thing that my kids are better than me at."
"Spent a couple of hours with my son and had a great time. The guy running the place is really friendly, professional and knowledgeable. We raced all the tracks and found the setup amazing. We would certainly recommend and visit again when back in the area."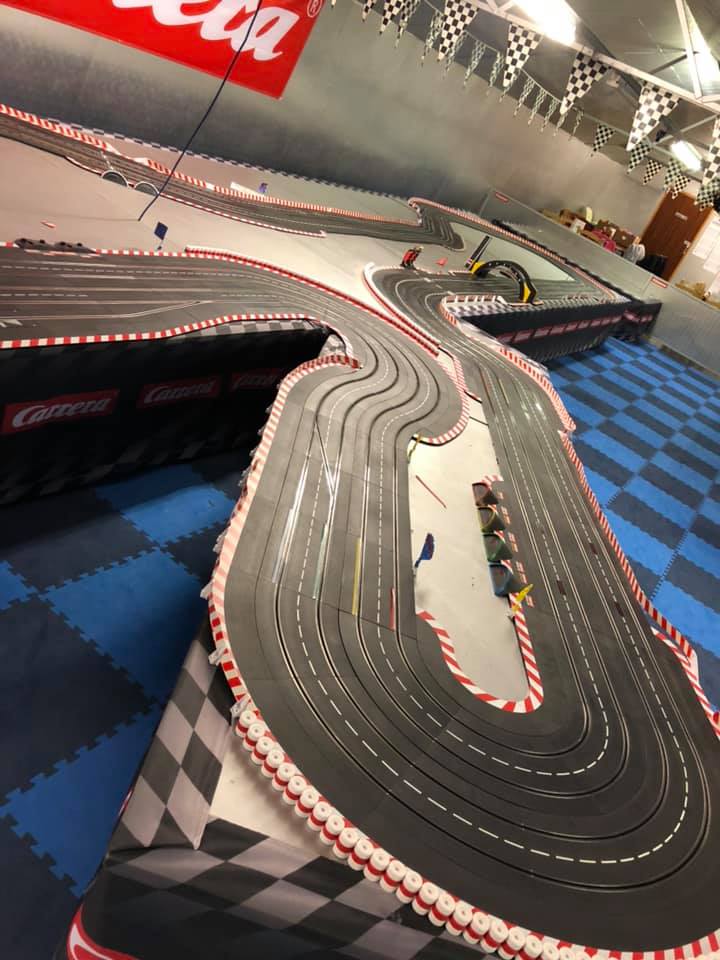 The Fun Farm Spalding
Located next to Baytree Garden Centre in Weston, near Spalding the Fun Farm is a huge soft play centre ideal for under 8's. One thing particularly nice about the Fun Farm in Spalding is the separate play areas for babies under 18 months and another separate play area for under 4's meaning you're little ones don't get knocked over or lost between the bigger kids. The older children can safely explore the fabulous 3 storey soft play structure packed with exciting activities such as slides, ball canons, biff bash bags, roller squeezes and even a ball volcano whilst you enjoy a light snack or drink from the cafe. What's even better is when you purchase 1 full price ticket, you receive a free return voucher to be used in the same week. Who doesn't love a good BOGOF?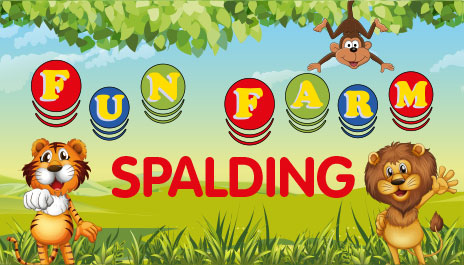 Rush Hour - Spalding Escape Rooms
In all honesty, the only reason this one hasn't ranked higher in our list of best activities for kids in Spalding is that it has only been open a short amount of time, but in that time, Rush Hour Escape Rooms is gaining quite a reputation. There are currently 2 escape rooms available. The first is "infected" whereby a zombie apocalypse is in full effect outside the hospital walls. The residents of Spalding have become infected with an airborne disease and have now become 'The Infected' .You have been a patient at the hospital and now the ward is in full automatic lockdown to protect the patients.
The second escape room is "Save the World"! The superheroes have hung up their capes and it's your job to foil an impending attack, intercepting the very weapon that could destroy the world as we know it and keep it safe. Rush hour escape rooms are open 10am-8pm Tuesday - Sunday.

Spalding High Ropes And Laser Storm
Situated on the Fun Farm site in Weston, Spalding the high ropes adventure and laser storm is a fantastic option for slightly older children. Spalding High Ropes is suitable for ages 7+ and features loads of really exciting and challenging obstacles. The course is a thrilling 24 element adventure over 2 levels. The first level is at a height of 3 metres and the 2nd level is 8 metres high. The only down side of Spalding High Ropes adventure is that it is only open from March - October so is very much a good weather activity. That said, it is a real bargain at only £12.99 per person for an hour session.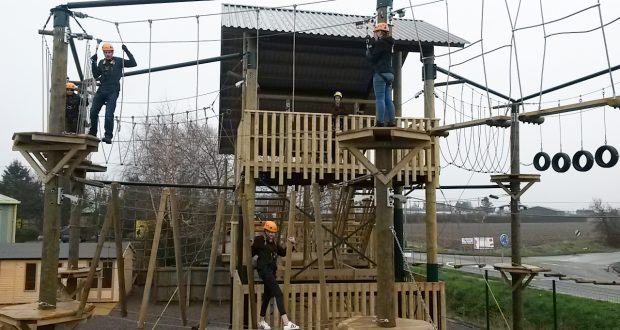 We hope we've given you some good ideas of things to do with kids in Spalding. We will be sure to feature another town very soon!