Charity Bouncy Castles And Fundraising Ideas Bourne, Peterborough, Spalding, Sleaford and Stamford



Planning a fundraising event?
Inflatables, soft play and fun foods are very popular at events and are a great way to bring in the crowds and provide some fun entertainment whilst raising money for good causes.
We receive lots of requests from so many well deserving causes to provide our equipment and services for free or at discounted rates. For this reason, we are happy to offer a 10% discounted rate on all our website prices to registered charities. To activate this offer you will need a discount code, so please contact us with full details of your event including cause, venue, date and equipment needed along with your charity number.
By hiring us to attend your event you can guarantee that we will turn up at the right place, at the right time with the correct equipment. We are often contacted at short notice by upset organisers who have been 'let down' at the last minute due to a pre-arranged company taking another higher paying booking. This is something that can be avoided by booking our services in advance. We operate on a guaranteed booking basis. We never cancel an accepted booking to replace it with another.
If your event is well attended then you can easily cover the cost plus a handsome profit for your charity. Here are some examples:
Bouncy Castle Hire
1 x standard bouncy castle hire with discount would be £63
Charge £2 per user for 5mins. Up to 8 children per castle = £16 earned every 5mins
= potential to earn £192 every hour!
Candy Floss
We can supply candy floss at charity rate for £1 per bag. Market rate for candy floss is £2 per bag.
50 X candy floss bags with discount would be £50
Sell @ £2 per bag. Total sales of £100 minus £50 cost
= potential income of £50!
Another idea would be to locate a business that would like to sponsor the event by paying for the services/equipment. We would be happy to wear their uniform or display signs promoting them as having supported your event. That's great for you and fantastic positive press for them!
We would love to help everyone who contacts us however we simply cannot afford to work for free or donate free equipment. We are a small, family run company with the majority of our bookings taking place at weekends. Our equipment, fuel, insurance, taxes and materials are very expensive and it would cost us a lot of money to work for free.
Our chosen charities are:
Friends Of Chernobyl's Children
Many of you may be too young (like me) to remember the nuclear disaster in Chernobyl when the nuclear reactor exploded. The world's worst nuclear accident released 190 tons of highly radioactive waste material into the atmosphere exposing the people of Chernobyl to radioactivity 90 times greater than that from the explosion of the Hiroshima atomic bomb.
Children entering into the FOCC programme spend four weeks each year in the UK for some respite from their harsh daily lives and the irradiated conditions in which they live. Hosted by local families they gain tremendous advantages from their month away from Belarus. Many, who whilst at home have the day-to-day responsibility for one or more siblings, can relax, have fun and enjoy being a regular child. Caring host families provide fresh, uncontaminated food - especially milk, fruit and vegetables, which in Belarus are grown in irradiated soil. There are numerous opportunities for the children to improve their English-speaking too - a real boost to their future prospects.
As well as the days packed with fun there are also some other real benefits gained by the visit. Health checks each year chart the children's physical progress as well as annual eye tests and visits to the dentist.
We support FOCC by providing free of charge a bouncy castle and full party package for the children's "going home party" each year. It's an honour and delight to see the children's faces, most of whom have never seen a bouncy castle before let alone been on one!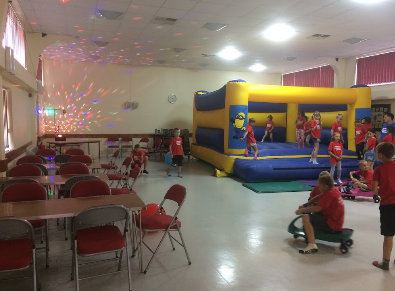 Little Miracles Bourne Branch
Little Miracles is a registered charity that supports families that have children with additional needs, disabilities and life limiting conditions. Just like everyone else these children need a safe place to play, laugh and create friendships but sometimes public venues aren't practical for all. Little Miracles works to provide this whilst the families are able to access the advice, support and care that they deserve. In the UK, there are 800,000 disabled children under the age of 16 – this is approximately one child in every twenty yet the majority of families that we work with report feeling like they are alone in their journey.
Little Miracles exists to reduce this isolation and to ensure that families get the support that they need in order to support their families fully. Our activities and Family Support Workers provide a lifeline to the families and their children with the varied support that we are able to offer. We support the whole family including parents, carers, the child with additional needs as well as the siblings and any family can receive support even before they receive the formal diagnosis.
It's Funtime help Little Miracles by supplying heavily discounted equipment for them to be able to hold their own events in safe and secure locations so that children with a whole range of disabilities can access the fun and play the fully-able children take for granted.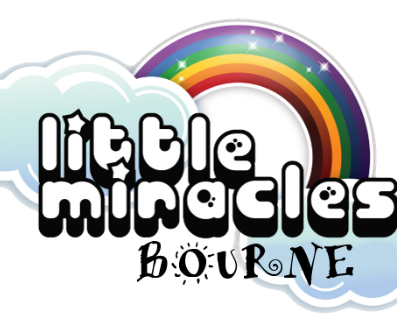 There Counties Dog Rescue, Bourne
Three Counties Dog Rescue is a Bourne based dog and cat rescue located on Spalding Road. They have successfully re-homed over 6000 dogs and cats since its formation in 1971. All our animals are neutered, vaccinated and micro-chipped before re-homing.
Three Counties have to raise around £200,000 every year to keep going. They have a non destruction policy and never put down a healthy dog. However this means that we can incur large veterinary costs to maintain a dog's health while they await a new permanent home. As part of our non-destruction policy some elderly animals are kept in long term foster homes.
Every penny raised goes directly to improving the lives of the dogs and cats.
Each year we donate a free bouncy castle to their fundraising cause.