Bouncy Castle Hire Bourne
Here at It's Funtime we are proud to offer the highest quality bouncy castle hire in Bourne at the very best prices around. We have a huge range of inflatables available for hire including disco bouncy castles, inflatable slides, low height bouncy castles and assault courses in every theme imaginable. We are extremely proud of our safety record, all of our bouncy castles are safety tested annually in line with UK legislation to ensure they are as safe as possible. We also carry comprehensive public liability insurance covering each and every one of our inflatables. For your peace of mind we also all carry full enhanced DBS accreditation so should you need to see any of our paperwork please do just ask.
5* Rated Bouncy Castle Hire Company In Bourne
We have a fantastic range of traditional styled bouncy castles for hire, from the low height "H frame" style to the taller "A Frame" style. The bouncy castles are available in a huge range of themes and are available to hire either on their own or as part of our fantastic bouncy castle party packages. We have all kinds of themes for these bouncy castles including princesses and superheroes and many more. We offer free delivery of our Bouncy Castles in Bourne and the immediately surrounding villages and are very proud of our 100% on time delivery record.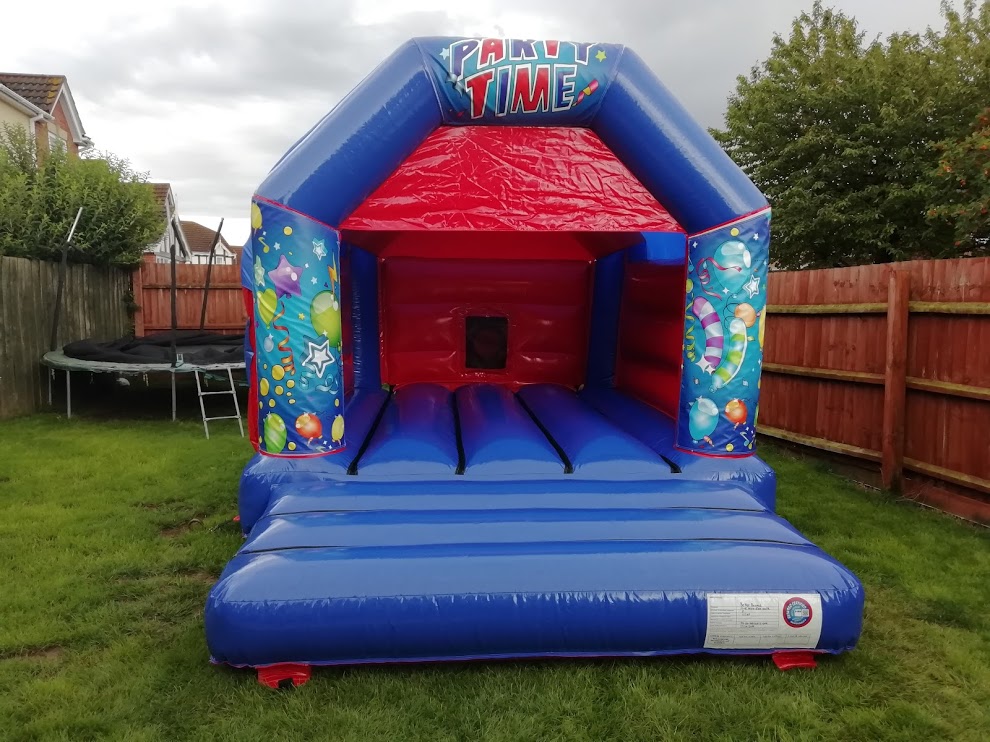 Bounce And Slide Bouncy Castle Hire Bourne
Are you looking for a bouncy castle hire in Bourne but would like something with slightly different dimension? If so why not take a look at our bounce and slide bouncy castles? The bounce and slide bouncy castles fit in most local village halls as well as most gardens and are perfectly fine to be set up inside out as long as if outside, there is sufficient grass to safely anchor the bouncy castle. Our bounce and slide bouncy castles can also be added to a full party packages to make a complete hall party for your celebration or can also be turned into disco bounce and slide bouncy castles for an added dimension.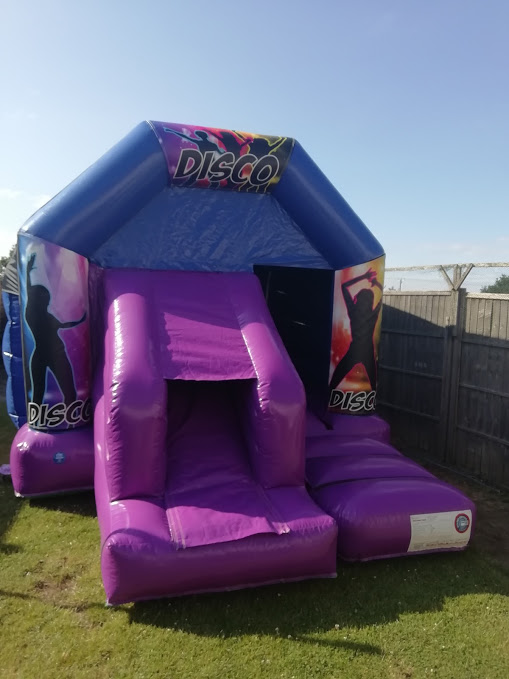 Inflatable Slide Hire Bourne
Want something a little different to a traditional bouncy castle? Why not take a look at our inflatable slide hire options, available in Bourne and beyond. We don't have a huge mega slide as there are safety concerns regarding the use of these inflatables however we do have the perfectly safe 6ft platform slide suitable up to age 8. These make a fantastic option in conjunction with one of our deluxe bouncy castles and give a full-size slide as well as a bouncy castle to keep your little guests entertained.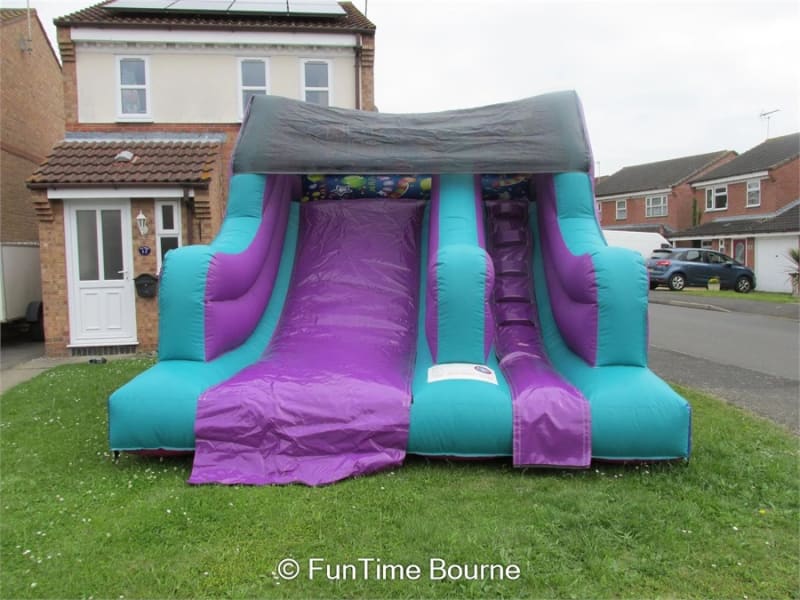 Disco Bouncy Castle Hire In Bourne
An extremely popular selection of our bouncy castles for hire in Bourne are our disco bouncy castles. We have everything from our state-of-the-art disco Dome to a front loading disco bounce and slide bouncy castle with a built-in sound system and disco light or the A frame bouncy castle available in various themes again with the Bluetooth speaker and disco light built-in. Our disco bouncy castles start from just £70 so certainly don't break the bank but give something a little bit special for your little ones party.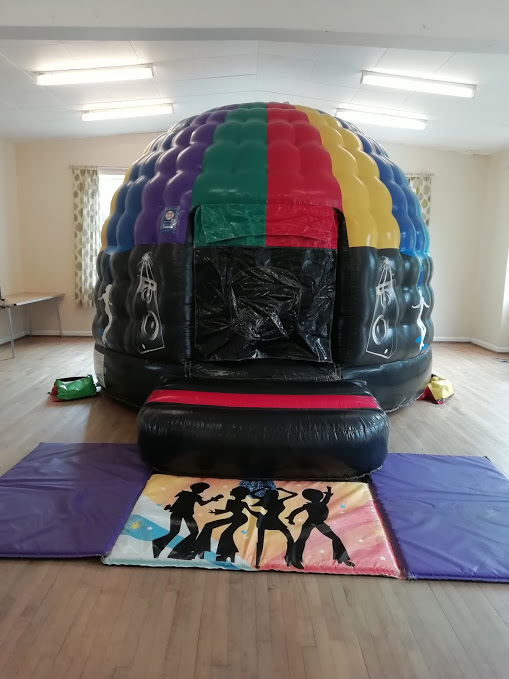 Toddler Bouncy Castle In Bourne
Are you arranging your first ever birthday party for your little one? If so take a lot of our toddler bouncy castles available for hire in and around Bourne. We have fantastic toddler play zone which has a small bouncy castle, slide and ball pit all in one unit or why not take a look at our tots activity bouncy castle with a small doorway to ensure the children can't fall out of the front of the castle and built-in crawl through doughnut and biff and bash for extra entertainment value.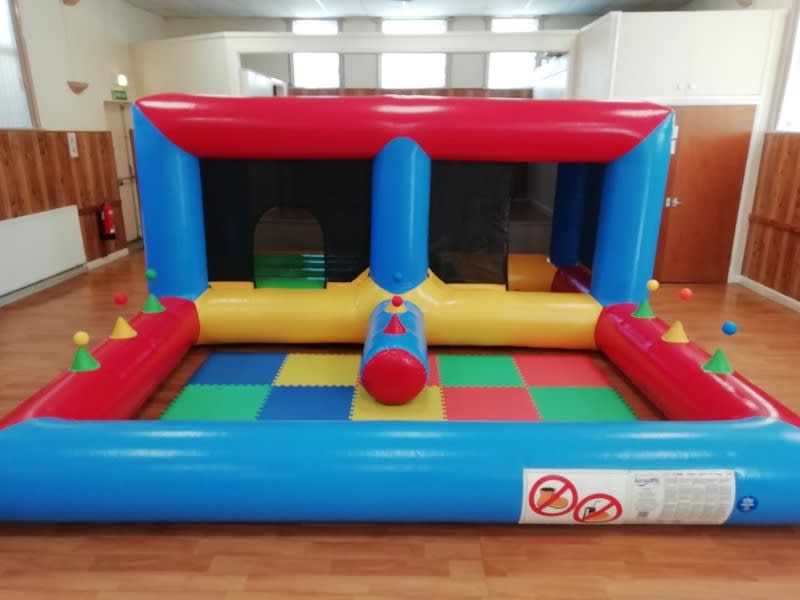 Party Equipment Hire In Bourne
Not seen what you were looking for? We also offer:
Ball Pool Hire
and much more!
If you can't see what you're looking for please do give us a ring we may be able to help.
Our bouncy castles are perfect for private-hire birthday parties, school fetes, family barbeques, corporate days and inflatables fun days, so no matter what event you're planning, get in touch and I'm sure we can find something that will suit your needs. We are very happy to deliver to all of the local village halls in Bourne free of charge and also supply to most of the local schools. Having now been running over 5 years we are extremely proud to say we have never once let a customer down and do not intend to start now, we know just how important it is to be be at the right place at the right time with the equipment you've ordered.
We hope you can find most of the information you are looking for on our website or if you have any further questions please do feel free to drop us an email or give us a ring on 01778 570394 or 07592 373310.