Soft Play Hire Deeping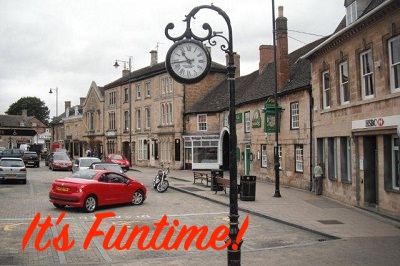 We have been delivering our Soft Play Parties to The Deepings since we started in 2015. Available with our without one of our fantastic bouncy castles, our soft play parties are sure to delight your little guests. With prices starting from just £30 for ball pools and soft play shapes up to our massive platinum soft play party with giant bouncy castle. We have something to fit every budget and requirement.
We are meticulous about keeping our soft play party equipment clean and all items are sanitised using "Milton" sterilizer. We know you're little ones just love to put EVERYTHING in their mouths, with mum wonders "OMG I wonder where that's been"! Well with "It's Funtime", you know it's clean and will be cleaned again before it's next outing.
As with all of our products, safety is our highest priority with our Soft Play Parties, that's why all soft play shapes come complete with our padded safety flooring. That way, you're covered for the inevitable tumbles and trips that toddlers always have - normally falling over their own feet. Our soft play party packages are available with free delivery to the Deepings including Market Deeping, Deeping St James and Deeping St Nicholas.
Not only do we hire for children's birthday parties in South Lincolnshire and the Deepings, but we also have a great range of bouncy castles, disco domes Disco Dome / Party Pod Bouncy Castle and hot tubs suitable for all ages and popular for BBQs, Parties and all different occasions in the area.
We have a range of Indoor Inflatables suitable to go in various halls in the area. We have also compiled a list of halls to hire in South Lincolnshire complete with contact details.
You can also choose us for other party services too; we don't just offer soft play and bouncy castle hire in Deeping. Make sure you check out our Deeping hot tub hire services!
If you are ready to book one of our amazing inflatables or soft play parties, you can do this over the phone on 07592 373310 / 01778 570394 - this is always the quickest, but you can also contact us using the contact us page.