A Huge Favourite - Soft Play Hire Bourne
Posted By: Its Funtime | Posted Date: Monday, August 13, 2018
Hi all! We hope you're all well? Today we wanted to bring your some photos of our lovely new soft play party. This is a pic of our favourite set up from last weekend, the customer ordered our pups deluxe bouncy castle with the soft play party for her sons birthday party.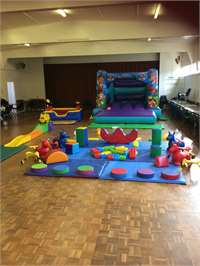 As you can see, with this package you receive our amazing pups deluxe bouncy castle. This is a 12ft X 15ft bouncy castle (only a few months old) in immaculately clean condition. You can book this bouncy castle for hire in Bourne and surrounding areas and the bouncy castle itself is suitable for children up to age 8. Here's a closer shot of the castle... an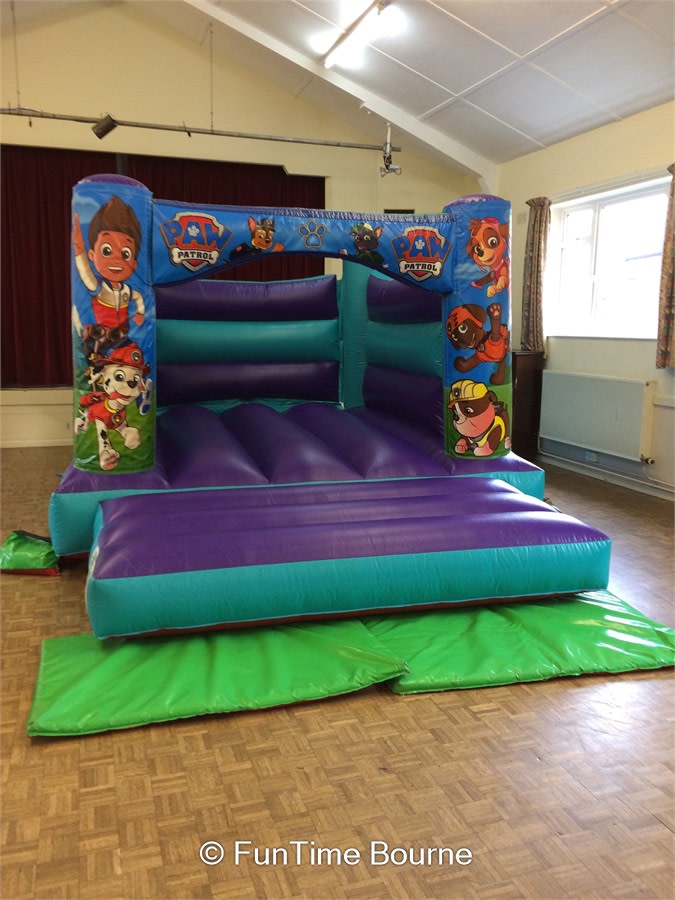 d a bouncy castle hire Bourne


As you can see, the quality of the pups bouncy castle truly is second to none (we only buy top of the range castles as they offer better safety features and really do look the part for your party).
You also receive a full soft play party which includes our amazing kiddie roller coaster. Our coaster is imported and is the "coaster plus" model which isn't currently available in the UK. As long as your child can comfortably sit and balance they're able to ride our coaster. For safety purposes we do always place a mat at the bottom or the track as the children do get some speed up on this piece of equipment and it is always a huge hit - maybe even the most popular piece of equipment. Here is a closer picture below, but as you can see the child climbs the very solid steps to the top of the track and mounts the car at the top. They can then push off on their own and ride down the track until they are slowed at the bottom by the matting. Soft
play hire Bourne

You also receive our incredible magic ball pool. This is an inflatable ball pool with "air jugglers" along the walls. The air juggler constantly blows air out of the top of the cones hence making the balls float above them. The magic ball pool is always as entertaining for the Daddy's as it is for the children!


Then throw in to the equation scuttle bugs, happy hoppers, the fab giant lego and soft play shapes all supplied on our safety matting meaning if any of your little ones trip, they won't be hurt and you have the most amazing party for pre-schoolers. What's more the price is great! How can you possibly argue with £130 for this much entertainment? And don't forget we can deliver free of charge for your bouncy castle hire in Bourne. There may be a small delivery charge for surrounding areas.

So that's your guided tour of our pups soft play party with pups deluxe bouncy castle for hire in Bourne and surrounding areas. Should you have any questions, please do contact us and we'll do our best to help.
Until next time, take care,
Helen @ Funtime HQ