Baston Car And Bike Show At Grimsthorpe Castle
Posted By: Its Funtime | Posted Date: Tuesday, June 25, 2019
Baston Car And Bike Show At Grimsthorpe Castle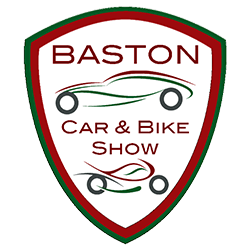 Sunday 7th July 2019 will see the return of the immensely popular Baston Car and Bike Show, but this year, there's a difference. Instead of being in Baston, on the A15, the show is being hosted at Grimsthorpe Castle. What a stunning backdrop for such a fantastic show.
Our boys always love this event and if we have a few minutes spare between bouncy castle hires, we'll be sure to pay them a visit.
First and foremost Baston Car is just that.... a car show. There's cars, cars and even more cars. Then there's bikes, trikes, the sporting and occasionally boring. But there really is something for everybody at this traditional event.
Add to that trade stalls from most current motor manufacturers including Audi, BMW and Nissan, yes you really can buy yourselves a new set of wheels on they day! However if that's not really your bag (admittedly I highly doubt I'll be return with a new car), there's so much more to do.
There's live music from a huge variety of local bands, food glorious food, including The London Bus Fish and Chips and The Gin Trailer and a funfair for the kids. What's not to love?
Ticket prices are £8 per adult, under 16's are admitted free and the entertainment schedule can be found below:
6:30am – 9:30am – Open for display vehicles & clubs/groups
9:30am – Public car parks open
10am – Show opens to the public
1pm – Start your engines
2:30pm – Prize giving
3:30pm – Public car park closes to new visitors
4pm – Spitfire flypast
4:30pm – Show closes
5:30pm – Public car park shuts
Should you need further information, the organisers of Boston Car Show can be contacted on
07919 154 136 or by email on contact@bastoncarshow.com
As always, if you do pay a visit to Boston Car show, we hope you have a great time and maybe we'll see you there!
Steve & Helen @ It's Funtime Bourne