Bouncy Castle Hire Near Me In Bourne South Lincolnshire
Posted By: Its Funtime | Posted Date: Monday, November 11, 2019
Bouncy Castle Hire Near Me In Bourne South Lincolnshire
Are you looking for Bouncy Castle Hire Near Me? If so, you've come to the perfect place. If you live in Bourne, Spalding, Stamford or Peterborough we are indeed near you and just a phone call away!
It's always best to pick a party company nearby as the further away your chosen company is based, the more you will have to pay in delivery charges. And when you've got the best bouncy castle hire company on your doorstep, why look elsewhere? We are pleased to be able to offer indoor bouncy castle hire as well as bouncy castles for garden parties, family barbeques and school fetes all at extremely competitive rates.
Bouncy Castle Hire Near Me - Bourne
Bourne is our home town and as such, delivery to all of Bourne and the surrounding villages is free of charge. Our bouncy castles fit in all the local village halls including Bourne Abbey Church Hall, Bourne Elsea Park Community Centre, Morton Village Hall and Edenham Village Hall. We can also deliver to all areas of Bourne including Elsea Park and established Bourne as well as Thurlby, Morton, Edenham and Essendine. All of these locations are included in our free delivery zone so there is absolutely no delivery charge to you guys.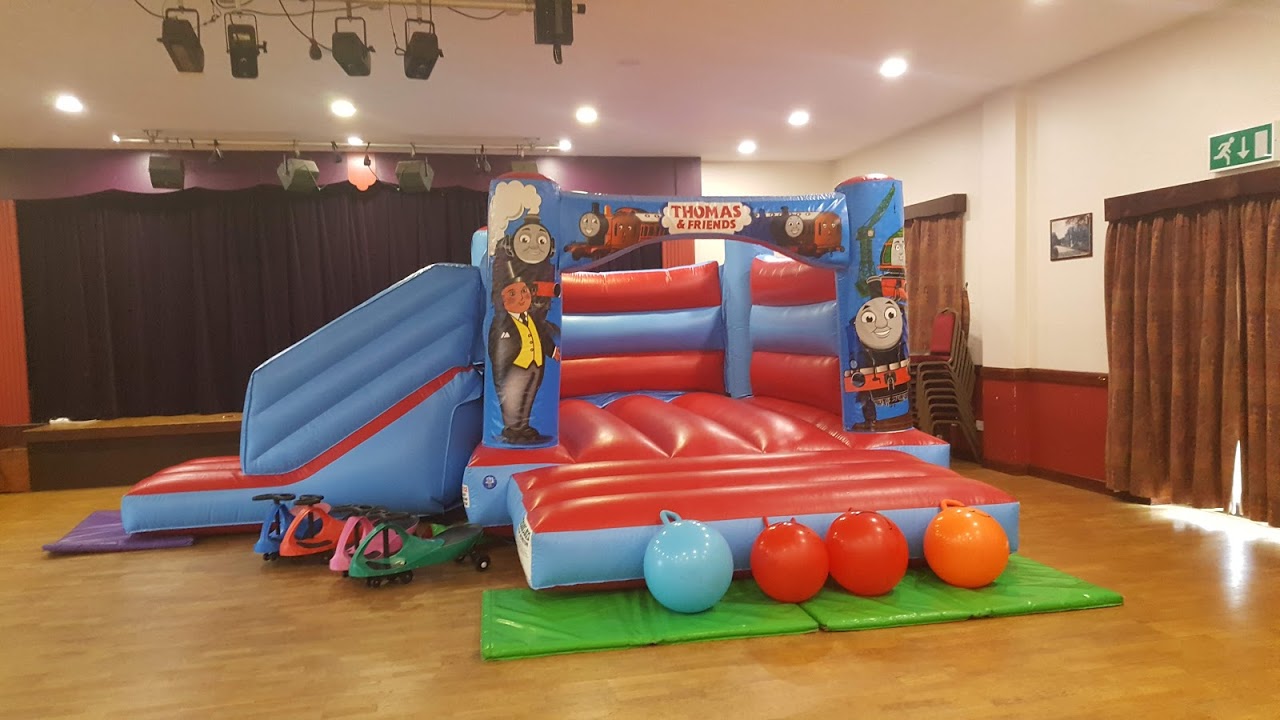 Bouncy Castle Hire Near Me - Spalding
Spalding is our second busiest town for which we are very grateful. Again we can deliver to all of the local halls including the Umbrella, Pinchbeck Village Hall, Surfleet Village Hall, Mouton Hall and Weston too. Please do check on booking as there are minimal delivery charges applicable to some areas of Spalding. Just this last weekend we had no less than 4 parties (all indoors) all in the Spalding area!
Bouncy Castle Hire Near Me - Peterborough
If you're looking for Bouncy Castle Hire Near Me in Peterborough, look no further! We cover all areas of Peterborough including Westwood, Werrington, Walton, Dogsthorpe and Hampton. We also have bouncy castles suitable for all size halls. Just this weekend we had our fabulous unicorns A Frame Bouncy castle in Pastons Newton Hall, but we have also held events in the huge and fabulous focus centre in Dogsthorpe. We really do have something to suit every budget, occasion and space. The pic below was also from this weekend and is our fabulous pick 3 package in Stafford Hall Peterborough.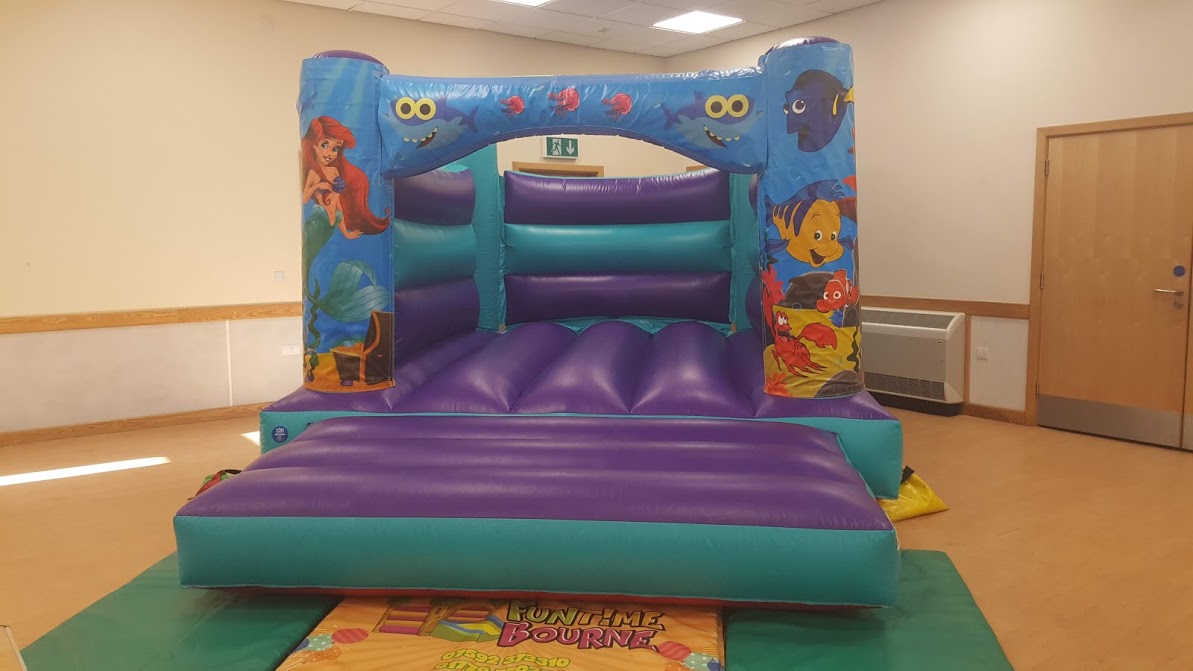 Bouncy Castle Near Me - Stamford
How about bouncy castle hire near me in Stamford? Yep, you guessed it, we can help out there too! We have lots of contacts for halls for hire in Stamford should you be looking for an indoor party, or should you want a garden party, that's great too! There are lots of halls for various budgets from Ryhall Village Hall, to Stamford Reformed Church Hall or Ketton Sports and social club or Ketton Scout hut slightly outside Stamford. Our bouncy castles looks great in any one of these halls and we have something to fit every space. If you're not sure which castle to go for, give us a ring - we're more than happy to make recommendations about what will suit your situation best.
So as you can see, if you're looking for a bouncy castle hire near me, no matter where you are in South Lincolnshire or North Cambridgeshire drop us a line today or email us here.