Bouncy Castle Party For Bourne Salvation Army Playgroup
Posted By: Its Funtime | Posted Date: Wednesday, July 17, 2019
Bouncy Castle Party For Bourne Salvation Army Playgroup
Well we're officially at that time of year, most of the school fetes are now done and dusted and it's just end of year parties and year 6 treats to be done. Today we have two playgroup parties out including Bourne Abbey Toddlers who have a paw patrol bounce and slide bouncy castle and also our friends at Bourne Salvation Army Playgroup have our Toddler PlayZone for the morning.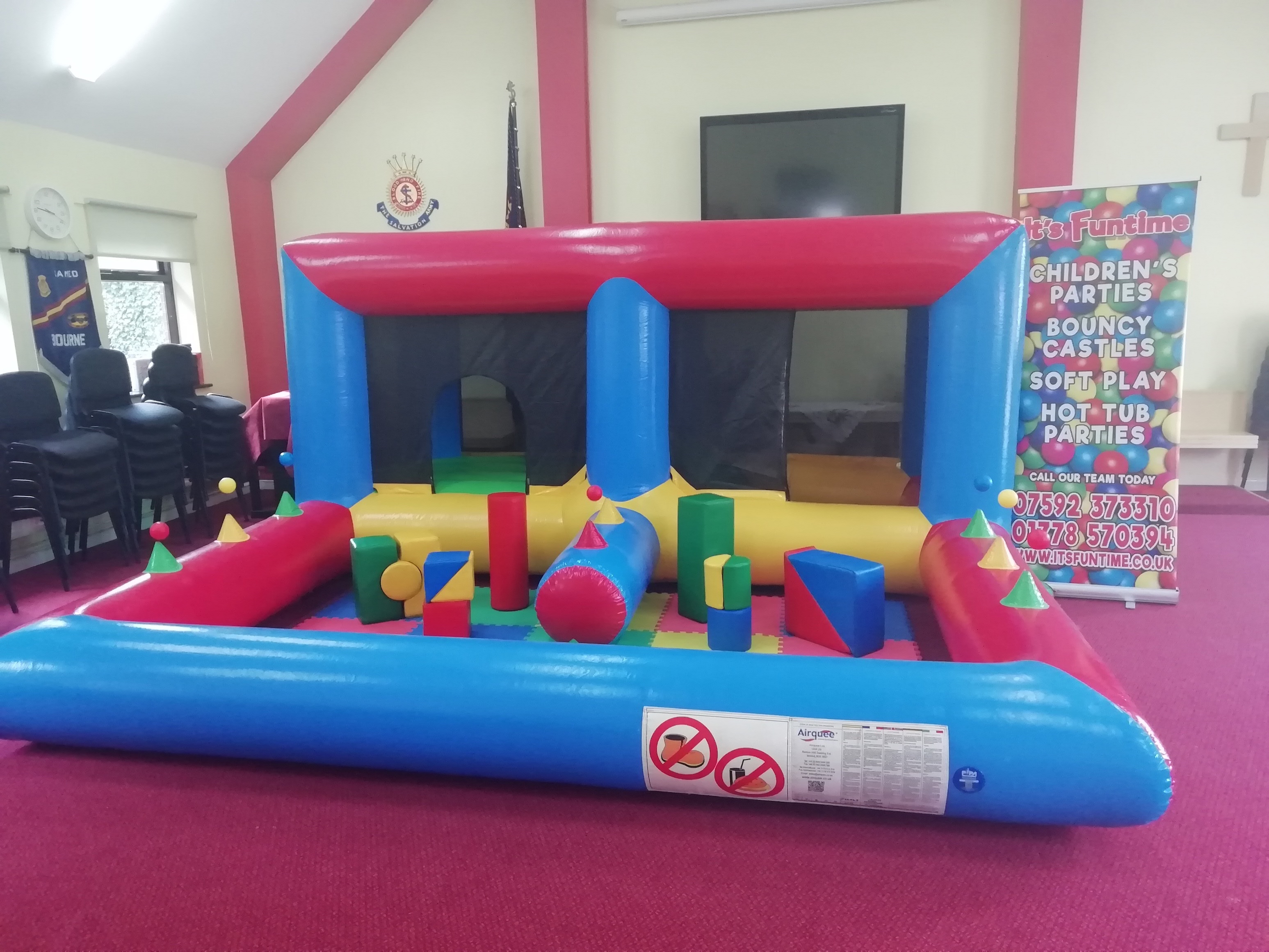 The children at the playgroups really love the bouncy castles that they get for their special occasions, they provide a little bit of variety to the usual toys they have to play with and they're always a huge hit.
As a company we really loved supporting our local community playgroups as they offer such a great community service. It can be quite lonely having a baby or toddler on your own in the house all day and they really are a valuable outlet for mums to get some adult company as well as for the children to play.
We have got lots more bouncy castle party bookings for playgroups this this week including Langtoft Tots Group and Whizz Kidz nursery in Peterborough!
We are happy to deliver our bouncy castles anywhere in the Bourne, Spalding, Peterborough, Sleaford or Grantham area so if your playgroup or school nursery is looking for a bouncy castle hire for a treat for the end of the year please do take a look at our bouncy castles for hire page to see if there's anything that takes your fancy.