Bouncy Castle Peterborough And Weekend Bouncy Days
Posted By: Its Funtime | Posted Date: Tuesday, June 18, 2019
Bouncy Castle Peterborough And Weekend Bouncy Days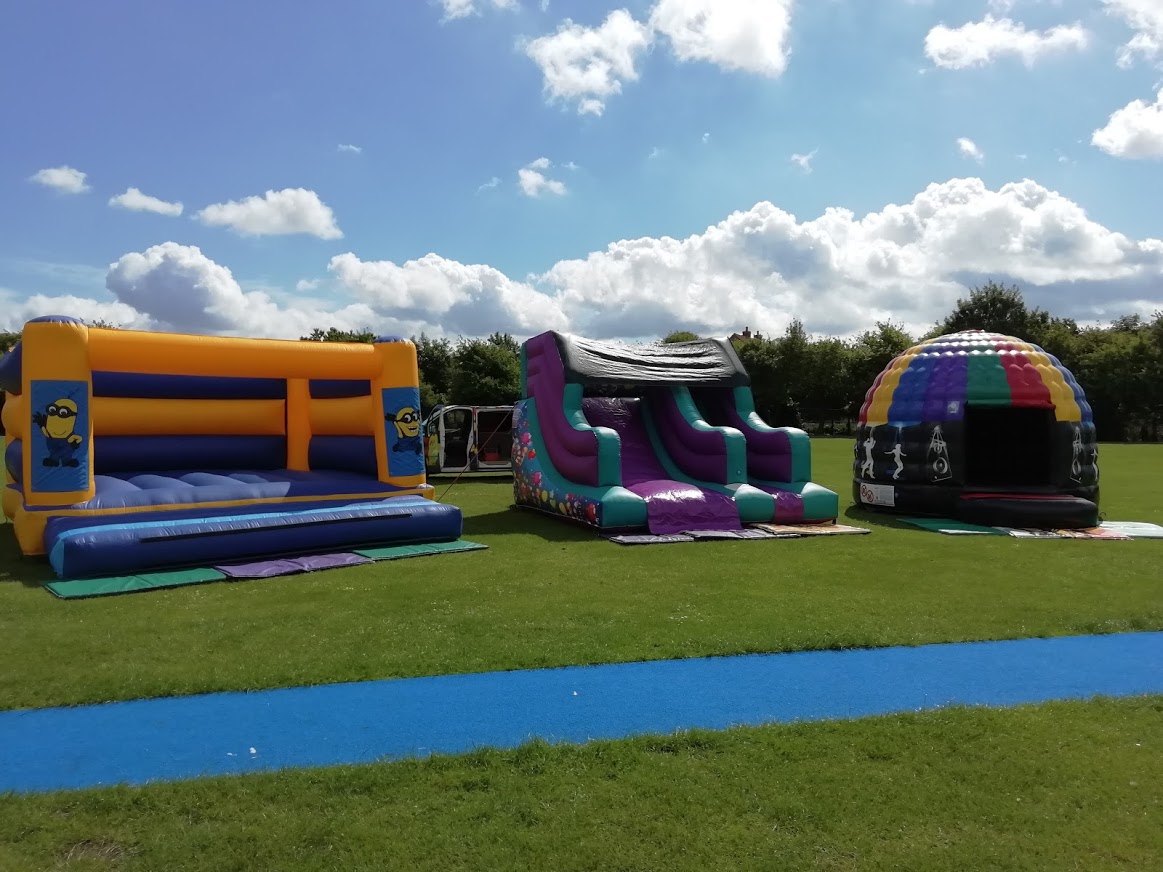 Well I guess it's time for our round-up of this weekend. As always on this weekend of the year the Saturday the 15th of June was extremely busy as Sunday the 16th of June was Fathers Day. Never the best day for a birthday party!
So Saturday the 15th of June started off with an early setup at St John's School in Spalding. It's time for their annual school fete and bouncy day. You can see on the YouTube video below the set up for St John's School Fete, but we had our big daddy bouncy castle, our amazing disco dome and the fabulous inflatable slide all available for the children of this fabulous school.
Obviously these school events take quite a lot of manpower as we do supervise school fees for insurance purposes, however we did have several other private parties as well on Saturday. These included a lovely little soft Play Party for Samantha in Bourne (video below), our beautiful pink pups deluxe bouncy castle out on hire for Leah's birthday party in Peterborough.


Then last but certainly not least we had our Peppa deluxe castle with a platinum soft play party in Gonerby Memorial Hall near Grantham. We particularly love going to Gonerby Memorial Hall as it is absolutely massive, modern and every inflatable and soft play party we have will comfortably fit in this whole with oodles of space to spare. So if you are looking for a hall to hire in the Grantham area please do be sure to have a look at Gonerby Memorial Hall. You can see in our video the size of the hall and space at your disposal should you choose this location for your party.
Sunday was a quiet day with Father's Day so we took the opportunity to have some family time here at Its Funtime and took a trip down to Bourne Carnival and Car Show for Fathers Day. Always nice to have the odd day off!
Now we're looking forward to the weekend of the 22nd and 23rd of June but before we get there we do have on Thursday, Bourne Elsea Park Summer Fete where we will be attending with bouncy castles, hot waffles and candy floss and then on Friday the 21st of June we have Spalding Parish Day School summer fete again with even more inflatables and candy floss. This is all before a slightly manic weekend but you know what they say, it's good to be busy... Apparently!
So with a little luck I will be back on Monday 24th of June with a roundup of the weekend assuming I survive! See you all soon x