Bouncy Castle Safety Signs For Your Fetes And Events
Posted By: Its Funtime | Posted Date: Thursday, November 7, 2019
Bouncy Castle Safety Signs For Your Fetes And Events
We know in the grand scheme of things it's only a small thing really, but it's things like this that can make a really male the difference and provide reassurance to school PTAs, scouting groups and anyone else considering booking and hosting an inflatables day. It's also one of the things that makes us different to all the other bouncy castle hire companies locally.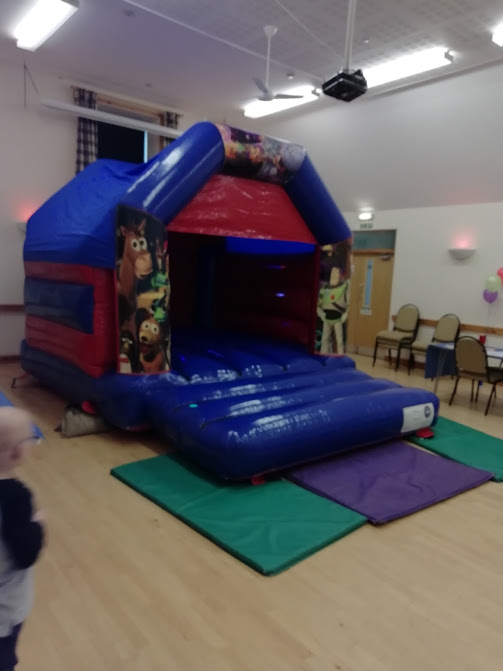 When you choose to book one of our school fete packages or decide to host an inflatable funday, there will naturally be lots of concerns and things to consider. You need to raise money for the school or charity you're working for, that's the whole point but you also want to protect yourself and ensure that everyone has a fun time safely. You might be concerned about comebacks in case a child is injured. Let's face it, you also don't want to worry about what happens after a potential injury. We are by no means saying bouncy castles are unsafe, they are actually an extremely safe entertainment option, however we like to consider every eventuality.
When setting up, we do everything possible to ensure that your event will be successful and safe. We are RPII trained operators and know how to provide the safest of setups. Our inflatables are annually tested and registered with the PIPA scheme and we also carry full public liability insurance for all of our inflatables. We take every measure you would expect and more to ensure that where possible any risk is mitigated to ensure safe fun at your event. Any power cables will be run well away from where the children will be playing, if we need to run generators they are fenced off using perimeter fencing and signs and also are always supplied with fire extinguishers and we ensure the inflatables are cited safely to minimise the risk of any issues.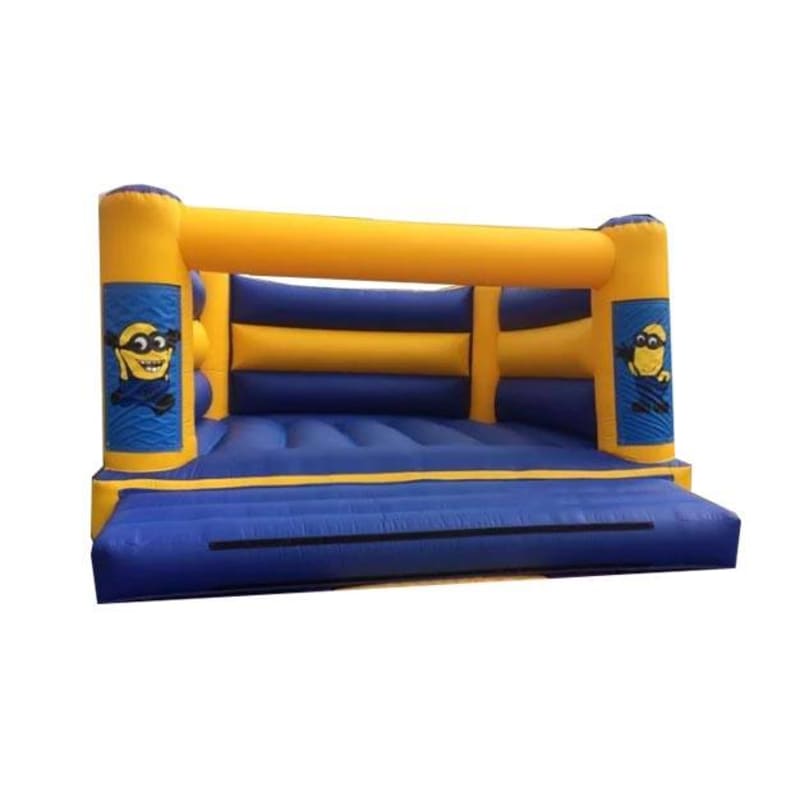 Sometimes however, when you are organising an event you have a nagging feeling of "what if". You know that you've done all you can to set up safely but what about that one parent who's never happy and will always find something to complain about? Or that one person that always says "well nobody told me" or "there wasn't a sign up".
When you book an event package for a school fete or any other type of open to the public event, or indeed any event intended for school children or anyone who is not intermediate friends and family we are more than happy to provide you with a range of hardback safety notices. These signs clearly state that the use of the inflatables of customers own risk and also contain other safety information and instructions of safe use. We have a variety of signs including signs for standard bouncy castles, inflatable slides and also some for toddlers in an under 5 area that can be placed at entrances and be clearly visible to all attendees to your event.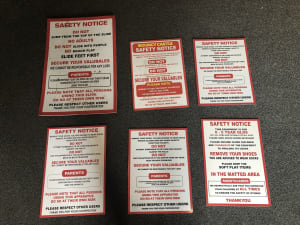 Our safety signs are a fantastic way to deliver the message of safety and rules of use of the inflatables, not to mention the carers a responsibility to supervise their children at all times whilst reinforcing that use is at the user's own risk.
We know this is only a small gesture and to many people, not even a consideration however these little things are what makes us different. If you want the best choice for inflatables at your event or fete, give us a ring at It's Funtime and we can discuss exactly what we can do to ensure your event is as amazing as can be. We understand your concerns and are happy to provide our experience in supporting you in your event and helping it to be best day it possibly can be.