Bouncy Castles In Peterborough - Farcet Village Hall And Northborough Village Hall
Posted By: Its Funtime | Posted Date: Wednesday, November 27, 2019
Bouncy Castles In Peterborough
Well it was another busy weekend (ok it was absolutely manic)! We have lots of parties out, thankfully mostly all in the Peterborough / Deeping areas which at least reduces our traveling time. We really love offering bouncy castle hire parties in Peterborough, there are lots of fantastic halls to hire in all areas of Peterborough so you can guarantee against the great British summer but the halls are big enough to fit any inflatables you might choose.
Farcet Village Hall
The video below is from our fantastic platinum soft play party with tots activity bouncy castle in Farcet Village Hall near Peterborough. As you can see, the whole set-up fits perfectly in Farcet Village Hall. We are able to block the front door as this is no longer used as an access point - the access is now via the back door. The bouncy castle comfortably fits to the left of the front door with the soft play equipment and magic ball pool to the right. Our lovely customers were truly delighted with the equipment (this is the third successive year these particular customers have chosen us for their childs birthday party) and have left us a super - kind review on www.trustpilot.com.
Bouncy Castle Party In Northborough, Peterborough.
We also had a fantastic party out on hire in Northborough Village Hall near Peterborough. This customer chose our amazing inflatable slide and bouncy castle party. Because this is quite a bulky party, she chose to lay out picnic blankets for the children to eat at rather than wasting space on many tables and this was a huge hit. She reported that it was a struggle to get the children off the equipment to eat and that she thought the package was exceptional value. Here at It's Funtime we are very aware of how expensive things can be (having 2 boys ourselves) and always try to keep our parties as good value for money as possible. This inflatable slide and bouncy castle package is just £150 with a £20 didi car add on. That comes in much cheaper than other party options including soft play centres and restaurants.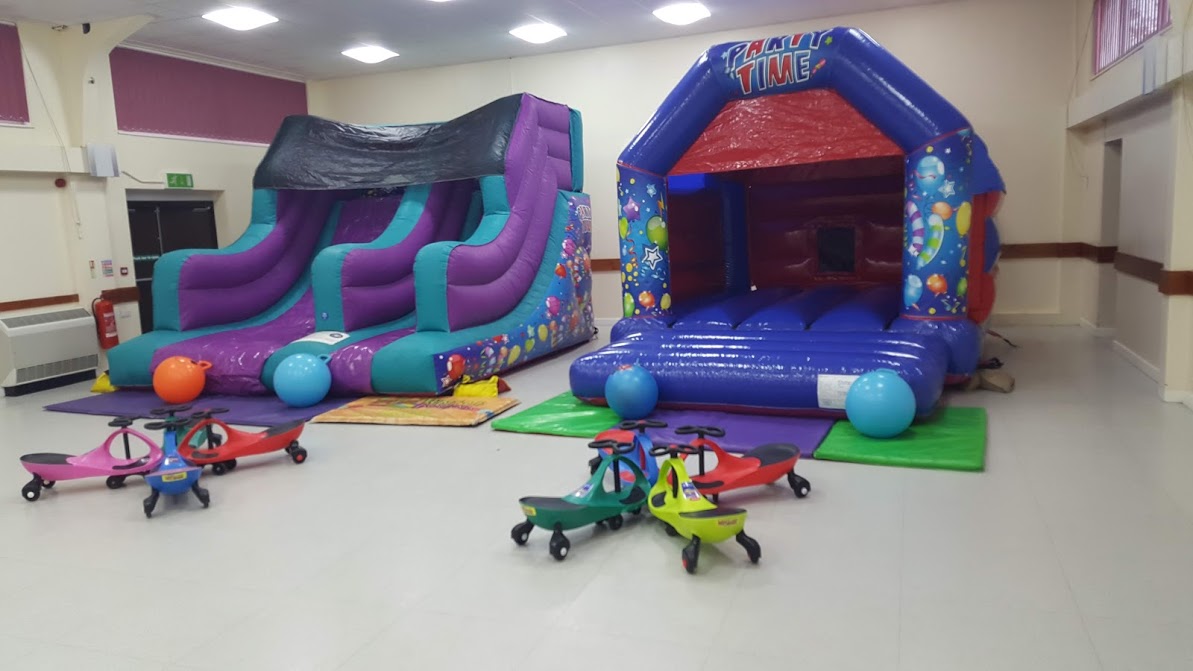 Van Problems - Kennington Commercials
This weekend was made a little more awkward due to van issues. Sadly my favourite van (balls) is starting to get a little aged and when we jumped in on Saturday morning, we were greeted by a lovely selection of warning lights. Thankfully we do always have a back-up option, so my beloved van went on her way to the fabulous Kennington Commercials on Spalding Road in Bourne to be fixed...... We're yet to hear her diagnosis so living in hope that it'll only be a small bill!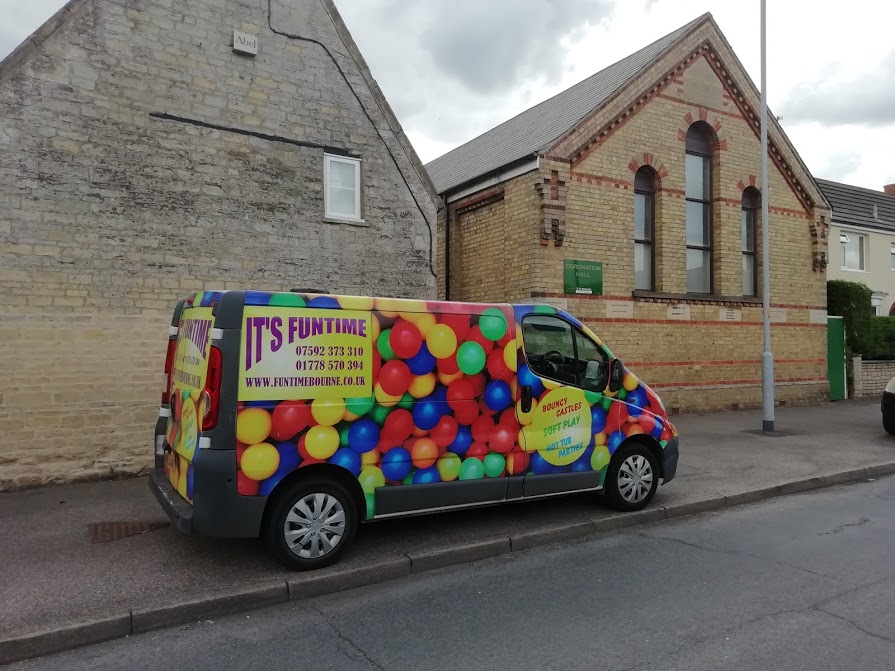 So onwards and upwards, we can't believe it's already Wednesday 27th. It'll soon be time to put up the Christmas tree and start decorating, but not before our next batch of fabulous parties this weekend. Wish us luck to get through them all and we'll see you on the other side!