Bourne Bouncy Castle Hires
Posted By: Its Funtime | Posted Date: Sunday, January 19, 2020
Bourne Bouncy Castles
It's been an extremely busy weekend this weekend with Bourne Bouncy Castles as well as bouncy castles in lots of other areas. We've been nearly fully booked for quite some time for this weekend from bouncy castle parties, to soft play parties and even a few hot tub hires out this weekend. We've had lots of people taking advantage of all of our different services including our party bags which you can order on with birthday party booking.
Bourne Abbey Church Hall Bouncy Castles
The first featured booking of this weekend was a fantastic double bouncy castle combination at Bourne Abbey Church Hall. We think that two bouncy castles are fab in this church hall and fit absolutely perfectly in the space you've got. This hall is great to use as it is so central in Bourne, close to the Wellhead Park and not far away from Tesco so if you do forget anything it's not too far to nip out and grab the forgotten items. There are great facilities in the Abbey Church Hall including plenty of chairs and tables etc and a fully equipped kitchen at your disposal. And talking about disposal, the only thing at the Abbey Church Hall do require is that you to take all your bin bags home with you. It was a little sad on arriving at this hall this weekend to see a big pile of bin bags from a previous party where the people had just left the bin bags at the front door. Needless to say we cleared up and disposed of all of the abandoned rubbish hence we now have very full bins at home! This is however a very reasonably priced all, hall hire for this location is about £35 for a 4-hour slot so under £10 an hour that's a bargain. We think you'll agree, this set up looks absolutely stunning.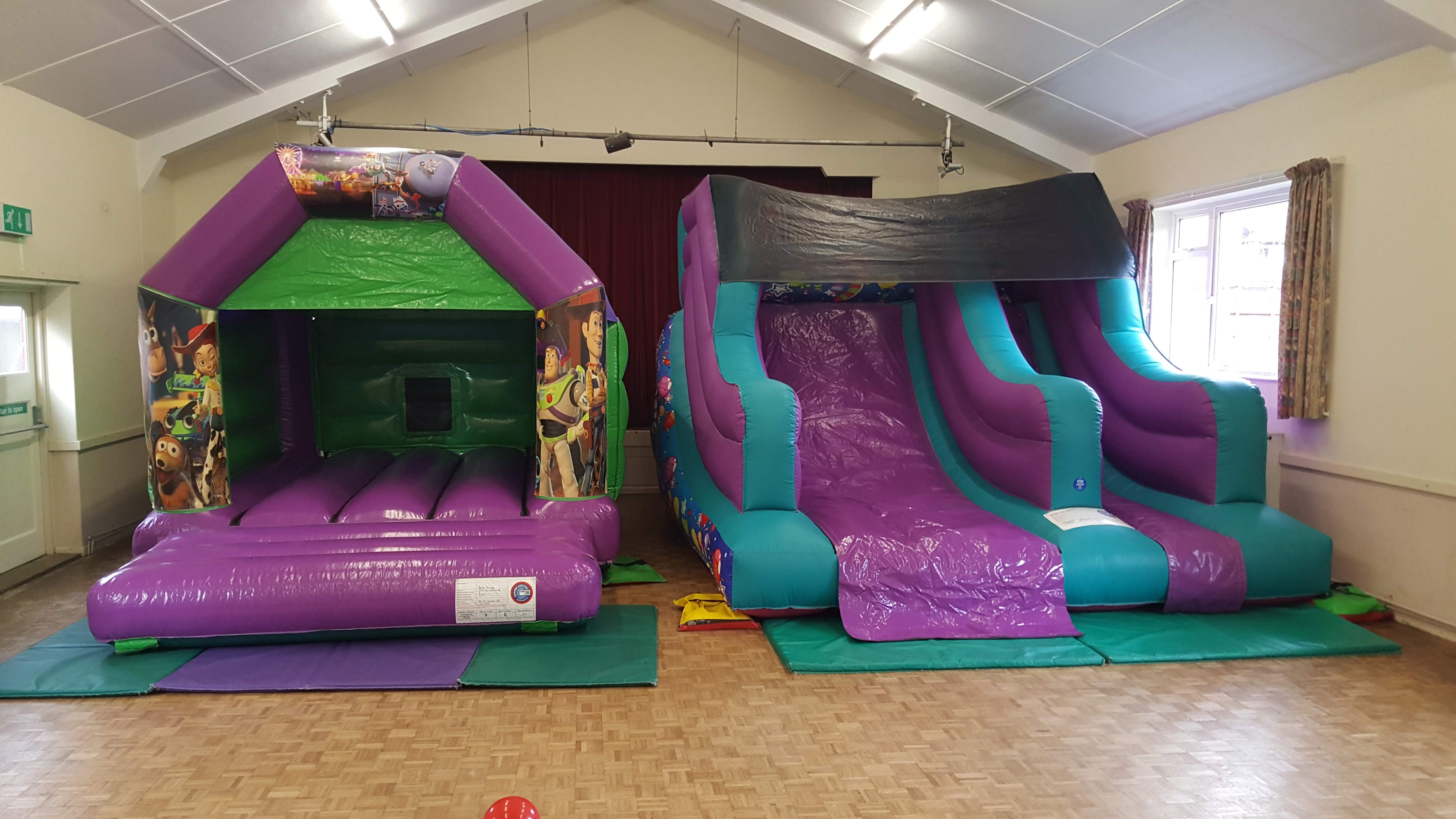 This particular party was a joint birthday party for a 3-year old in a 5-year old and by having a two inflatables it increased the capacity of the bouncy castles massively. All of the children had a fantastic time and there were around 30 guests in total. This particular customer also added our candy floss cart hire and a fantastic mini disco to complete their party.
Bourne Elsea Park Community Centre Bouncy Castles.
Elsea Park Community Centre owned by Elsea Park Community Trust is always a very popular location for bouncy castle parties in Bourne. It is a venue you have to book well in advance as they do get booked up but they are quite flexible and you can hire half the hall or if you're expecting an awful lot of guests you can hire the whole hall. The hall also comes with fantastic kitchen facilities and is generally just a lovely bright and airy hall. these customers hired our ultimate party package as they were expecting around 20 children. The ultimate party package includes a bouncy castle of your choice, in this instance the customers chose to upgrade our bounce and slide bouncy castle, it also includes four didi cars, four space hoppers and a mini disco. These customers chose to use our preloaded iPod for the party music as they didn't have a huge amount of music appropriate for a children's birthday party. This service is available to all of our customers free of charge.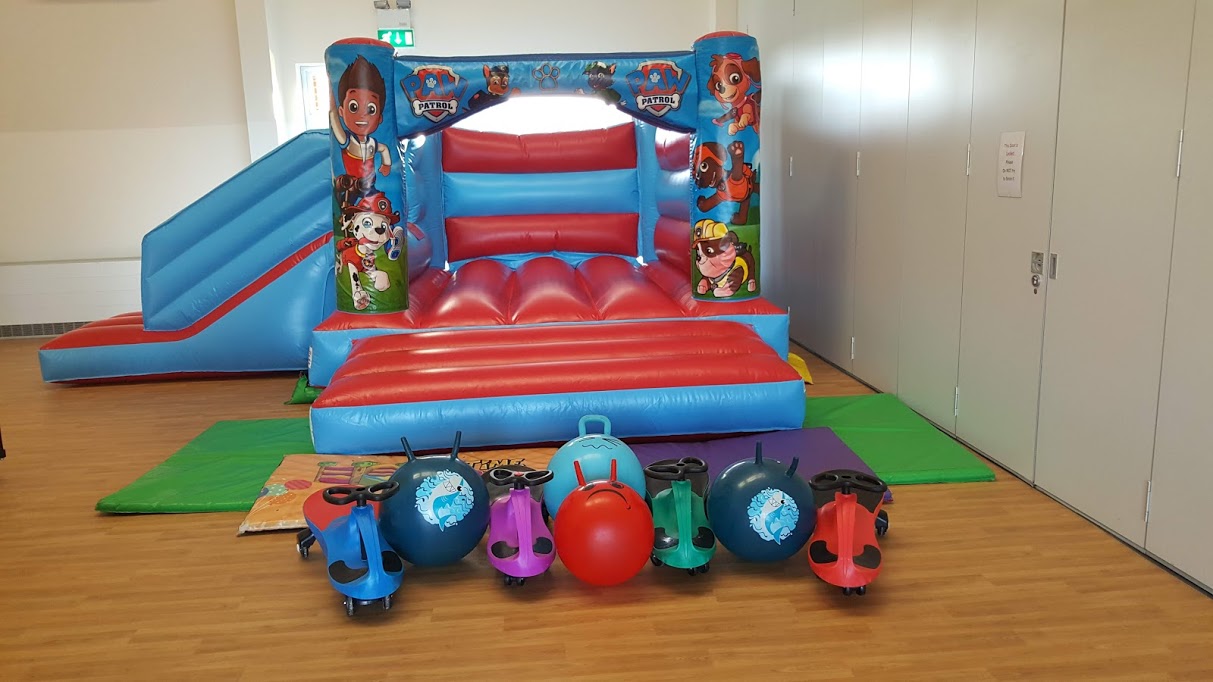 As I said above, it has been an extremely busy weekend for us, not only with Bourne bouncy castles, we've also been in Surfleet, Barrowby, whittlesey Peterborough and Spalding! It's been a busy one!
Next weekend I do know we have our inflatable slide out on hire in Bourne both days of the weekend along with our fantastic party disco dome party pod and several party packages. January is generally a quietest month of the year so it's only going to get busier from here and we are already almost fully booked through January and February so if you do have a birthday party or any other celebration coming up please do book early to ensure that you can get the equipment you want on the date that you require.