Bourne Festival 2019 - Bourne Round Table
Posted By: Its Funtime | Posted Date: Monday, June 10, 2019
Bourne Festival 2019
Well it's that weekend again, one of the biggest weekends in the calendar for the market town of Bourne. It's The Bourne Festival 2019 and having visited for a good few hours on Saturday, we're here to give a little round up of what we found.
For those who haven't visited before, Bourne Festival is hosted by Bourne Round Table annually on the Well Head Park in Bourne. It features a selection of fairground rides, stall from local crafters, some fantastic food outlets, a gin hut and the real highlight.... A fully stocked bar and live music from local bands.
An absolute bargain at only £3 per adult and free for under 11's this is a great event for young and old and gives parents a great opportunity for a little night out that they can take the kids to as well! Opening times are 6pm to 11pm on Friday, midday to 11pm on Saturday and midday to 10pm on Sunday. Admission is £3 per day or £5 for weekend pass, free under 11s. The food outlets this year were partiularly good, we especially enjoyed the stone baked pizza oven. There were also lots of take away food options, including our good friend Becky @ The Cookie Box.
???????There is a large contingent of local charities fund raising for their respective causes, which is also nice to see, but the lineup of bands this year was particularly appealing.
Local bands including Revolver, Ultra 90's, Ben Coaton, Filthy Contact, Halo, The Famous Unknowns and our personal favourite the Great Pretenders!
Unfortunately as almost seems to be tradition, the first day (Saturday) was a bit of a wash out with driving rain and strong winds, but the Sunday was absolutely packed with visitors enjoying a break in the awful weather.
We love this event and are already looking forward to seeing it back again in 2020. It is certainly a lovely hidden gem for such a small town, The Round Table certainly do a cracking job! Thanks guys!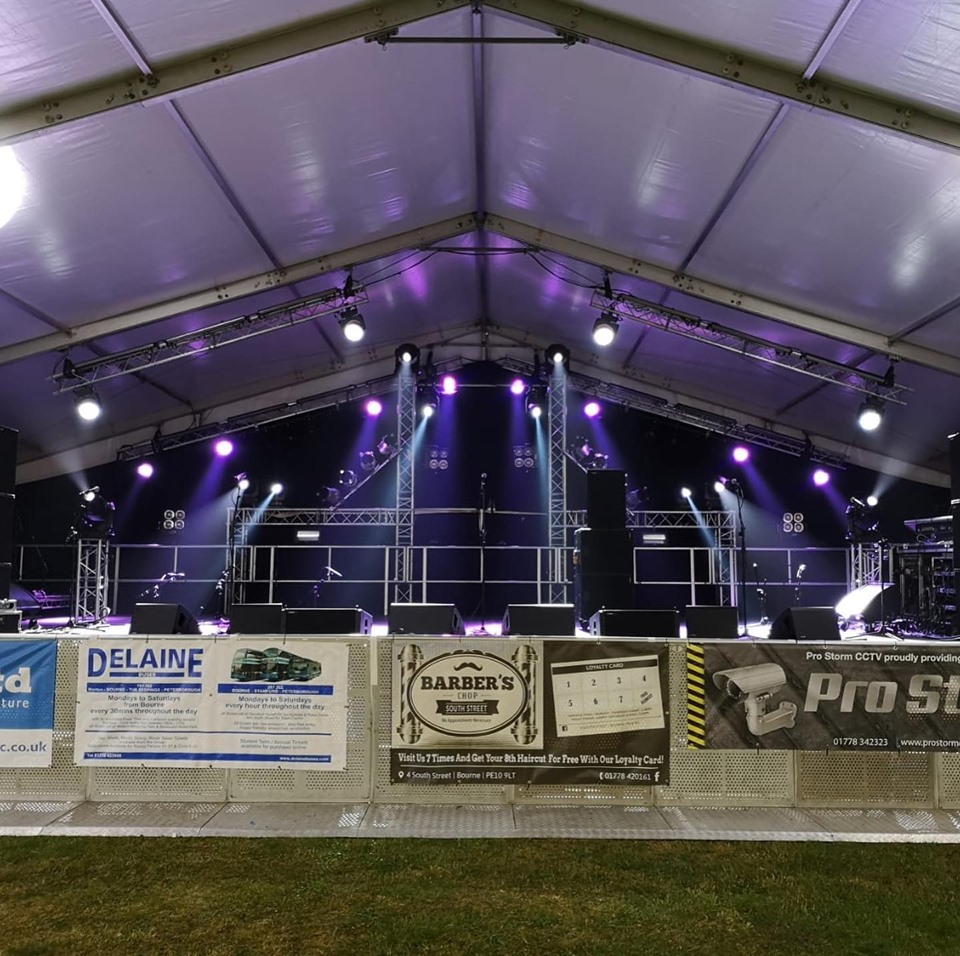 And a clip of our favourite band on show at Bourne Festival....
The Great Pretenders!
???????