For bookings and enquiries - call us today!!
Latest Blog Posts
All of the latest news from Its Funtime!
Bourne Outdoor Swimming Pool
Bourne Outdoor Swimming Pool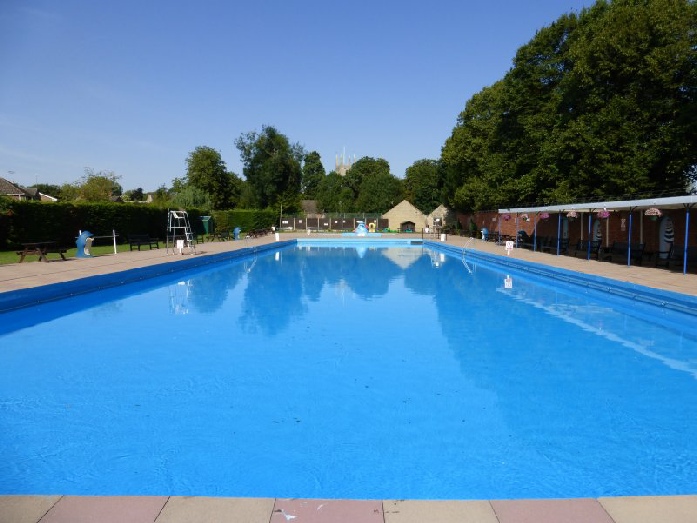 The Bourne Outdoor Swimming Pool is an activity centre in the community but is not actually linked to the Bourne Town Council. Many people don't realise that it is actually a charity AND it is staffed entirely by volunteers!! It is a fantastic staple of family activity for the local community. The pool itself is nearly Olympic sized (it was made when we used "old money" yards instead of metres) so isn't quite up to Olympic standard. Before the Leisure Centre was built, this was the pool that was used for swimming classes for all of the primary school students in Bourne.
The Bourne Outdoor Swimming Pool opened for the season this year on 25 May and will remain open until end of season. The Bourne Outdoor Pool is open for general swimming every day from 12:30-18:30 and opens earlier at 10:30 at weekends and Bank Holidays. A fantastic Under 15's Fun Nite is on every Friday from 18:30 til 20:00. Don't worry about supervision as parents and guardians are free to enter during the event. With the inflatable floating assault course, its a fantastic time for the kids! And just for a bit of balance, there's an adult early morning lane swimming session on Saturdays from 08:00-10:00. If you fancy hiring the pool for a private event, it is available for private parties from 18:30-20:30 every evening except Fridays. And don't worry if it's a bit chilly, the pool is heated. It's not like a hot tub, but it takes the chill off! What's more, with admission charges at only £4.80 per adult and £3 per child, it's a fantastic value day out!