Bourne Woods
Posted By: Its Funtime | Posted Date: Saturday, October 19, 2019
Bourne Woods
Bourne Woods covers 400 acres of beautiful ancient woodland situated in the beautiful market town of Bourne and is home to masses of wildlife including deer, squirrels, badgers and foxes as well as an abundance of woodland plants. There are lots of tracks and areas to explore including two large ponds which are favourites for dogs swimming.
Bourne Woods can be accessed via the A151 Colsterworth Road, the various entrance points on Beech Avenue, via the village of Cawthorpe and also Gunborough Hill near Edenham.
There is ample parking at the woods so should you access it from the A151 there is plenty of safe parking for your vehicle. Also should you be interested in other pursuits Bourne Woods also boast no less than three Pokémon Gyms and several Pokestops. So if you see people wandering around staring at their phones in the woods don't be alarmed! They will be hunting Pikachu.
Bourne wood and Fox wood are owned by the Forestry Commission and managed by the Forestry Enterprise England.
There are some other woods in the area which are secondary woods to Bourne woods including Elsea wood at Northorpe (which gave it's name tot he Elsea Park Estate) through which the line of the Roman Road Kings Street runs and also Dole Woods in Thurlby. If you haven't visited before, Dole Woods in spring is absolutely beautiful with bluebells.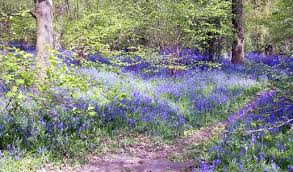 These days Bourne Woods is managed for timber production but it's also more and more a leisure facility with lots of cyclists and dog walkers using the facility.
On a nice day, Bourne Woods really is a lovely day out with plenty of shady cover for the midday heat. Dogs are more than welcome as long as they are kept under control and who knows if you're lucky you might see some wildlife along the way.