China Palace Bourne
Posted By: Its Funtime | Posted Date: Sunday, August 4, 2019
China Palace Bourne
11 South Street,
Bourne
Lincolnshire
Tel: 01778 423466
China Palace is a Chinese restaurant located on South Street in Bourne with an excellent reputation. In addition to a normal a-la-carte menu and takeaway option they also, twice a week, offer a very affordable buffet. China Palace also have a fully licensed bar so what's not to like?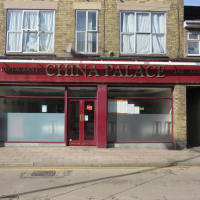 China Palace opens daily from 5 p.m. until 11 p.m. and offer takeaway service, reservations, seating, high chairs and table service.
A quick look on TripAdvisor shows of 62 reviews they have scored 4 out of 5 with reviews such as:
"Outstanding choice of dishes, spotless environment and very attentive staff. Value for money was incredible as the amount of choice and quality of food was beyond our expectations. Make sure you book in advance to avoid disappointment sister restaurant is definitely worth a visit and we'll certainly be returning in the very near future."
China Palace in Bourne is also right next to South Street car park and a very short walk from the Wellhead Park so should you livee a little out of town even though they don't do deliveries they are very accessible. Give them a try!