Disco Bouncy Castle Hire In Peterborough
Posted By: Its Funtime | Posted Date: Wednesday, December 11, 2019
Disco Bouncy Castle Hire In Peterborough

Here at It's Funtime we have a huge range of bouncy castles for hire in Peterborough, Bourne, Spalding and beyond, but one of our most popular bouncy castles styles is our fabulous disco bouncy castles. As you might imagine, there is a large variety of disco bouncy castles but as a general rule they are similar to a normal bouncy castle, but have a blue tooth speak in the back wall and a fabulous disco light in the roof to give the best of both worlds.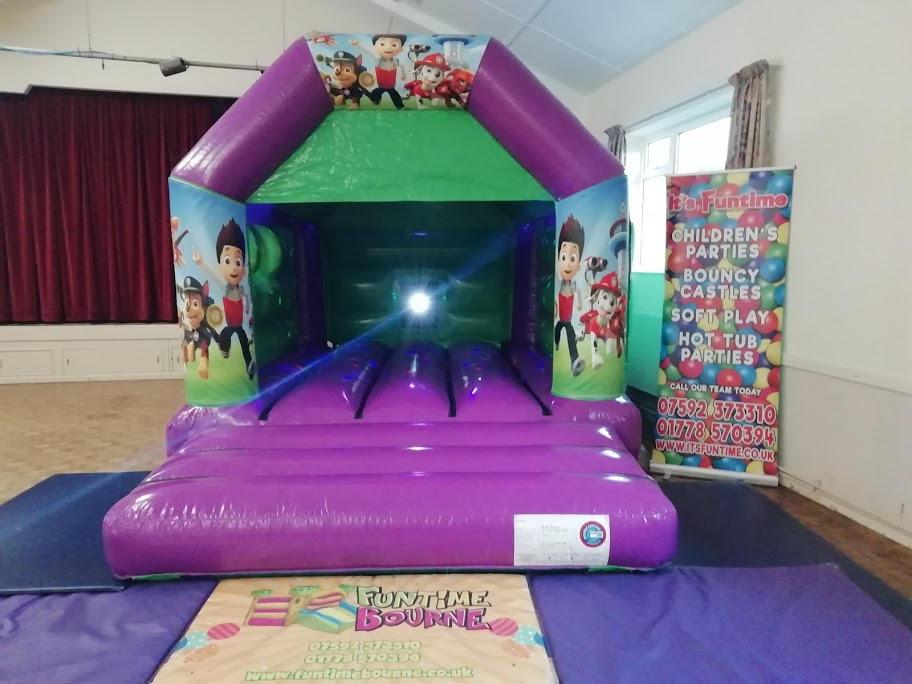 Disco Bounce And Slide Bouncy Castles
We have a fantastic disco bounce and slide bouncy castle for hire in Peterborough, Bourne and Beyond. It is a fully enclosed bouncy castle with a relatively small but fast slide on the front to add a different dimension to you bouncing experience. Also, this bouncy castle is one of our special multi-themed bouncy castles meaning you can pic any of our fabulous themes to put on this castle. How about a superheroes disco bounce and slide castle or maybe a Fortnite themed bouncer?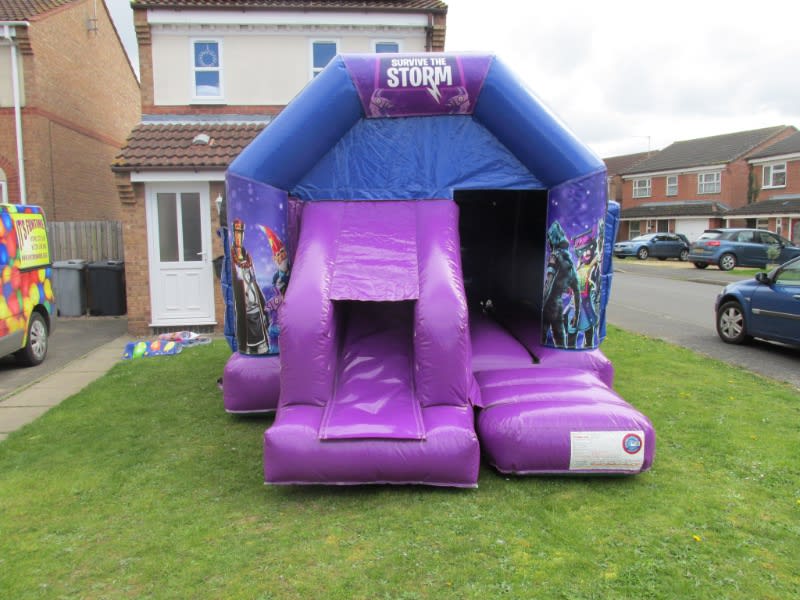 Disco A Frame Bouncy Castles
We can also have the built in disco in our fantastic roofed A Frame bouncy castles. These are perfect for both garden parties and hall hires. You do need a fairly high ceiling to fit these castles in, but somewhere like the Nene Valley Community Centre or Leeds Hall in Eye would be perfect. Why not combine your disco bouncy castle with dome wiggle cars or soft play to make a complete party?