For bookings and enquiries - call us today!!
Latest Blog Posts
All of the latest news from Its Funtime!
Halloween Family Fun Day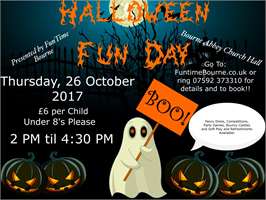 Many many thanks to everybody who helped make our family fun day in Bourne such a great success yesterday. The children certainly all enjoyed the [CATEGORY12]bouncy castles[/], [PRODUCT54]soft play[/] and spooky games! Now on to planning for Christmas!