Inflatable Citadel Hires In Boston
Posted By: Its Funtime | Posted Date: Sunday, January 12, 2020
Bouncy Castle Party Overview
Well Christmas is done and we're back into the swing of lots of parties here It's Funtime. We thought we'd take a moment or two beings as we haven't written any blogs recently to give you a little overview of what we've been up to this weekend. It's not been the busiest of weekends, immediately after Christmas, not that many people are looking to to run a children's birthday party, however the parties we have had on have been extremely enjoyable.
First delivery on Saturday was for our fantastic Jurassic Park inspired bounce and slide bouncy castle. Laura had booked this for her little girl's birthday party at Bedford Hall in Thorney and she assures us the party was a huge success. Bedford Hall is a fantastic venue, should be you'll be looking for a party venue in that neck of the woods. With its high ceilings and good floor plan you can put any of our inflatables inside the hall comfortably with plenty of space to spare.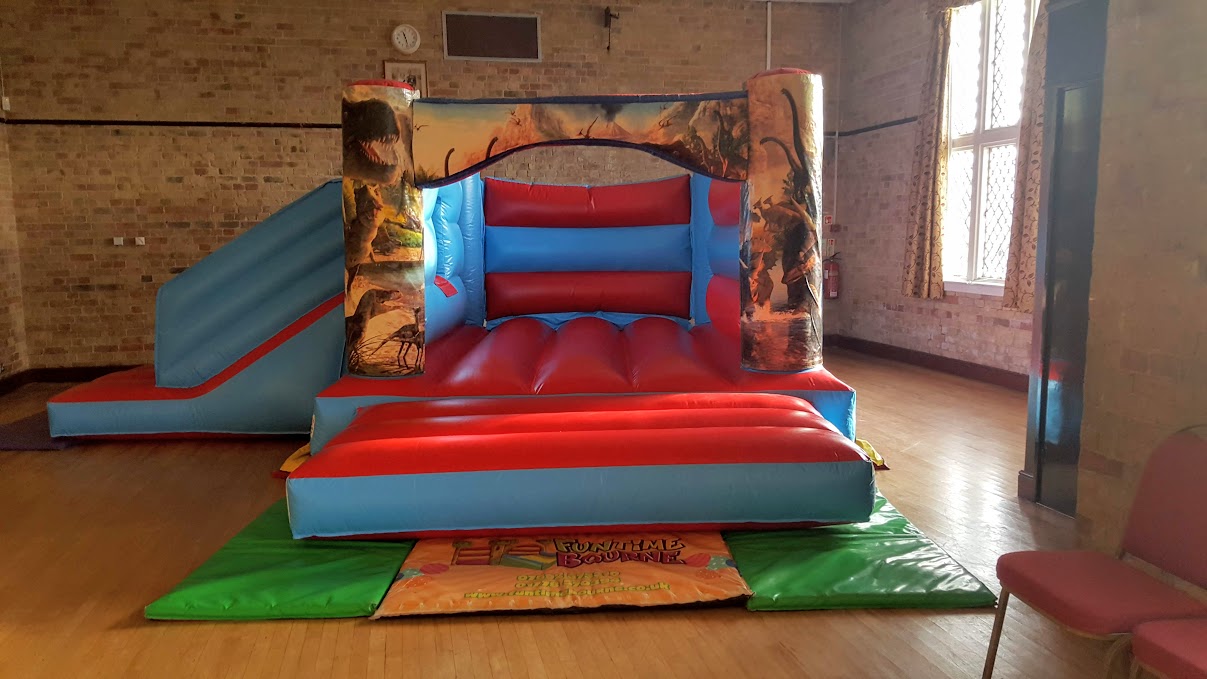 Trolls bouncy castle with add-ons at Coronation Hall in Market Deeping
Next up was our fabulous trolls combo which was out on hire at Coronation Hall in Market Deeping. For those of you that have seen our fantastic multi themed bouncy castles you'll know that the base theme is printed directly onto the castle and that there are velcro panels which cover these pictures so that we can put additional themes on the base unit castles. This particular customer had ordered the trolls bouncy castle however the base theme on the castle that she had was unicorns. As it turns out it was actually a unicorns party but she hasn't seen the unicorn bouncy castle on the website so instead of being a trolls party, it ended up being a unicorn party! in addition to the bouncy castle, Cassie also ordered our ever-popular diddy cars space hoppers sound system disco light.


Unicorns disco bounce and slide bouncy castle at Ancaster Village Hall
The only party today which is Sunday the 12th of January was our fantastic front loading unicorns bounce and slide combination castle with built-in disco. This is a fairly new castle to us and actually the first time it has been out with the unicorns artwork so it was a fantastic photo opportunity for this particular castle. It's also the first time we've been to Ancaster village hall and we were extremely pleased with the facilities available. It's got a nice high ceiling which means most inflatables will fit in although it is a little bit narrow so our widest bounce and slide bouncy castles where a slide comes off the side of the castle will be a squeeze in this hall. Added to the unicorns front loading bounce and slide was yet more diddy cars and space hoppers to complete the party.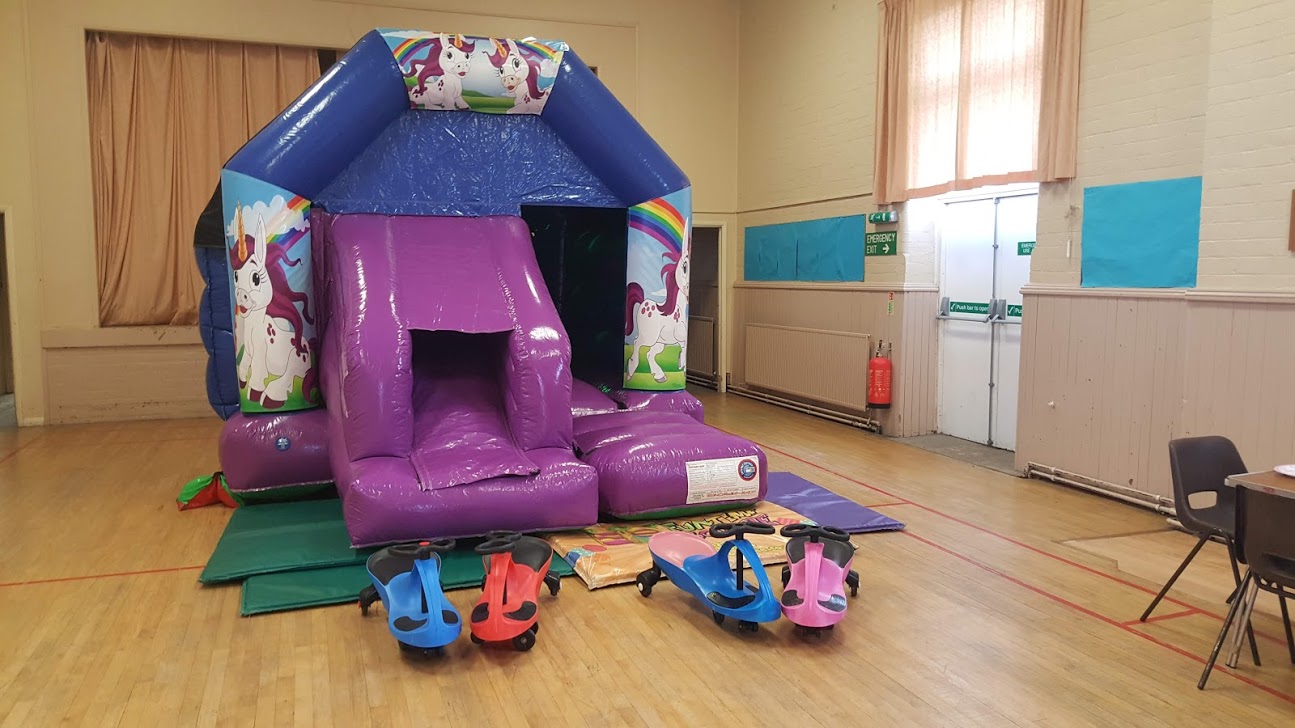 As you can tell from above, unicorns are all the rage right now and are our most popular girls theme by a margin, ourpopular ride on is always the diddy cars and they are available to hire as a set of four or a set of 8 depending on on the size of your party.
We're already looking forward to next weekend, which is actually an extremely busy weekend with parties on Wednesday, Friday, Saturday and Sunday! So we'll have to get ready for them asap. All that's left is to wish you all a very good week, I hope your work isn't too stressful and we'll see you all next weekend.