Inflatable Disco Hire
Posted By: Its Funtime | Posted Date: Tuesday, July 16, 2019
Inflatable Disco Hire Bourne
Inflatable disco hire is all the rage at kids parties at the moment, and here at It's Funtime we have a great range of inflatable disco bouncy castles for hire in Bourne, Sleaford, Peterborough and Grantham. What could be better? A bouncy castle with a built-in sound system and disco light so you can party the day and night away!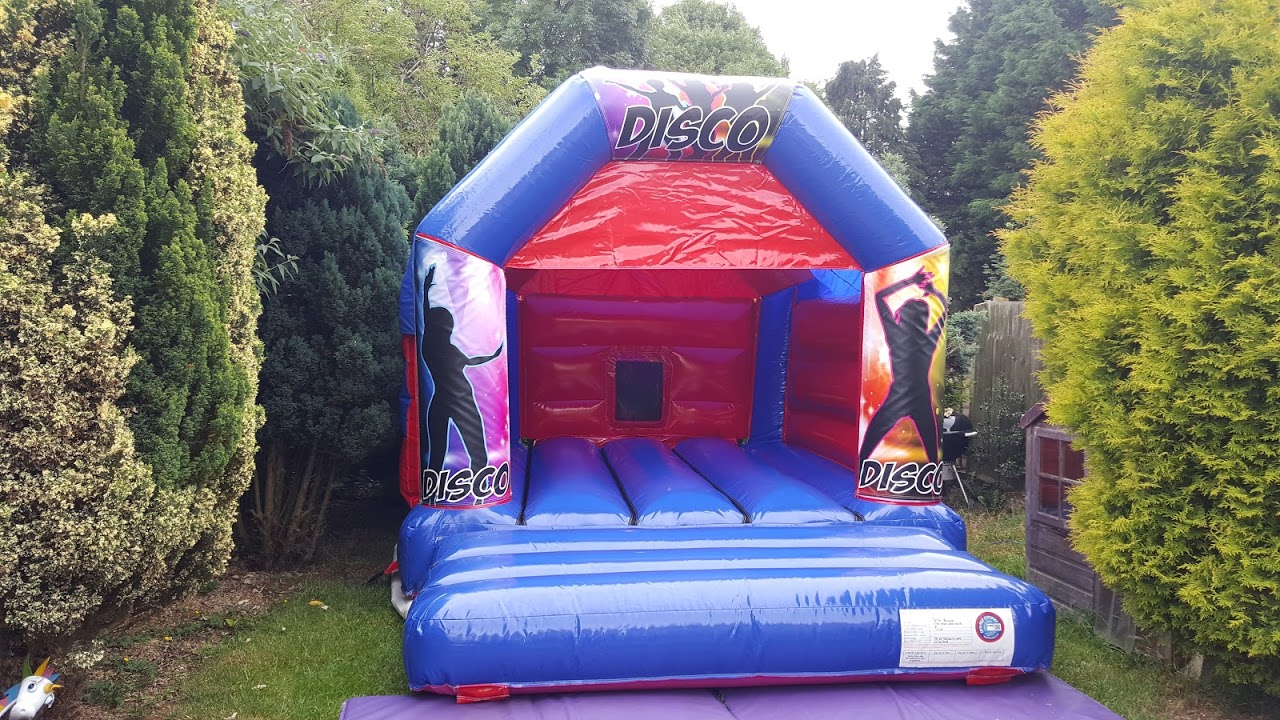 The sound systems in our inflatable disco hire castles run on Bluetooth so it's extremely simple to stream music directly to your phone and Bluetooth that over to the sound system to get all of your favourite tunes playing through your inflatable disco castle in minutes. And if you really aren't sure how it works just do like we do, ask for kids! If the parents are ever struggling to work our sound system, the kids will always know how to stream their favourite music onto our fantastic, powerful Bluetooth sound system devices. The inflatable disco hire castles are also fitted with a jelly beamz disco light to add an even more special touch to the Castle.
Our inflatable disco bouncy castles have a slightly more grown-up touch to your standard bouncy castle hire, and with only a £10 extra charge for the sound system and disco lights is most definitely an affordable option for all. It has a fantastic element to keep the kids entertained the whole day whilst keeping the traditional entertainment of the bouncy castle.
We do have a very good range of inflatable disco bouncy castle hire, from our traditional Disco Dome, to dance and bounce bouncy castles and even a disco bounce and slide castle. We really do have something for all occasions and all ages.
if you are looking to hire an inflatable disco bouncy castle the Summer, please do drop us a line and we can get you booked in or alternatively you can book online 24/7 if it is more convenient for you. As with all of our Bouncy Castles, the disco inflatables do have to be situated on grass to allow correct anchoring and will need to be within 25 m of a power source. We do however supply all equipment setup and power cables up to 25 m long.
We are happy to deliver our inflatable disco bouncy castles within a 15 mile radius of Bourne, South Lincolnshire. This includes most areas of Peterborough, Grantham and all of Sleaford, Bourne, The Deepings Stamford and Spalding. Nominal delivery charges still apply for outlying areas so please do check but we do try to be fair and I delivery charges purely reflect the fuel cost of getting out the outlying areas.