Jump For Joy With Its Funtime Bouncy Castle Hire In Spalding
Posted By: Its Funtime | Posted Date: Thursday, March 5, 2020
Jump For Joy With Its Funtime Bouncy Castle Hire In Spalding
Are you looking to Jump For Joy with bouncy castle hire in Spalding? If so here at It's Funtime we are proud to offer the highest quality bouncy castle in Spalding and surrounding areas. To see our full catalogue of bouncy castles for hire in and around Spalding plus soft play and hot tub hire please do go to our main bouncy castle hire home page.
Apologies if you have been sitting, waiting with bated breath for the next instalment of our blog series. We've been super busy with bouncy castle parties and children's birthday parties recently and just haven't had time I'm to catch up on our blog - it's been almost a week! But here we are back again with lots of photos of of our recent bouncy castle parties in Spalding.
Being based in Bourne, in South Lincolnshire the majority of our work is based in and around Bourne however our second town is Spalding. Spalding town and the surrounding villages accounts for almost 30% of our business. We are very pleased to be able to offer a bouncy castles for hire in the surrounding villages of Pinchbeck, Surfleet, Weston, Moulton and Spalding itself. However there is a bit of a shortage of good halls for hire in Spalding so it's sometimes better to look at the surrounding villages should you want good hall hire for a party in Spalding.
The first party we're going to be taking a look at this today was at the fantastic Spalding Vista on Halmer Gate. This is a fantastic hall where access is very good and is a very good size. The nice high ceiling means we can fit any of our inflatables or soft play parties in the hold no problem at all. The Vista Hall is owned and run by St. Mary and St. Nicholas Church in Spalding and features a well equipped kitchen, lounge area, along with the main hall with dance floor and stage. It is an extremely popular venue for christenings and weddings or if you are holding a large party it's perfect for that too! As you can see in the photos these particular customers ordered our ultimate party package with the superheroes bounce and slide bouncy castle and also added extra didi cars. The hall was plenty large enough and actually there was plenty of space left for the children just run about as well.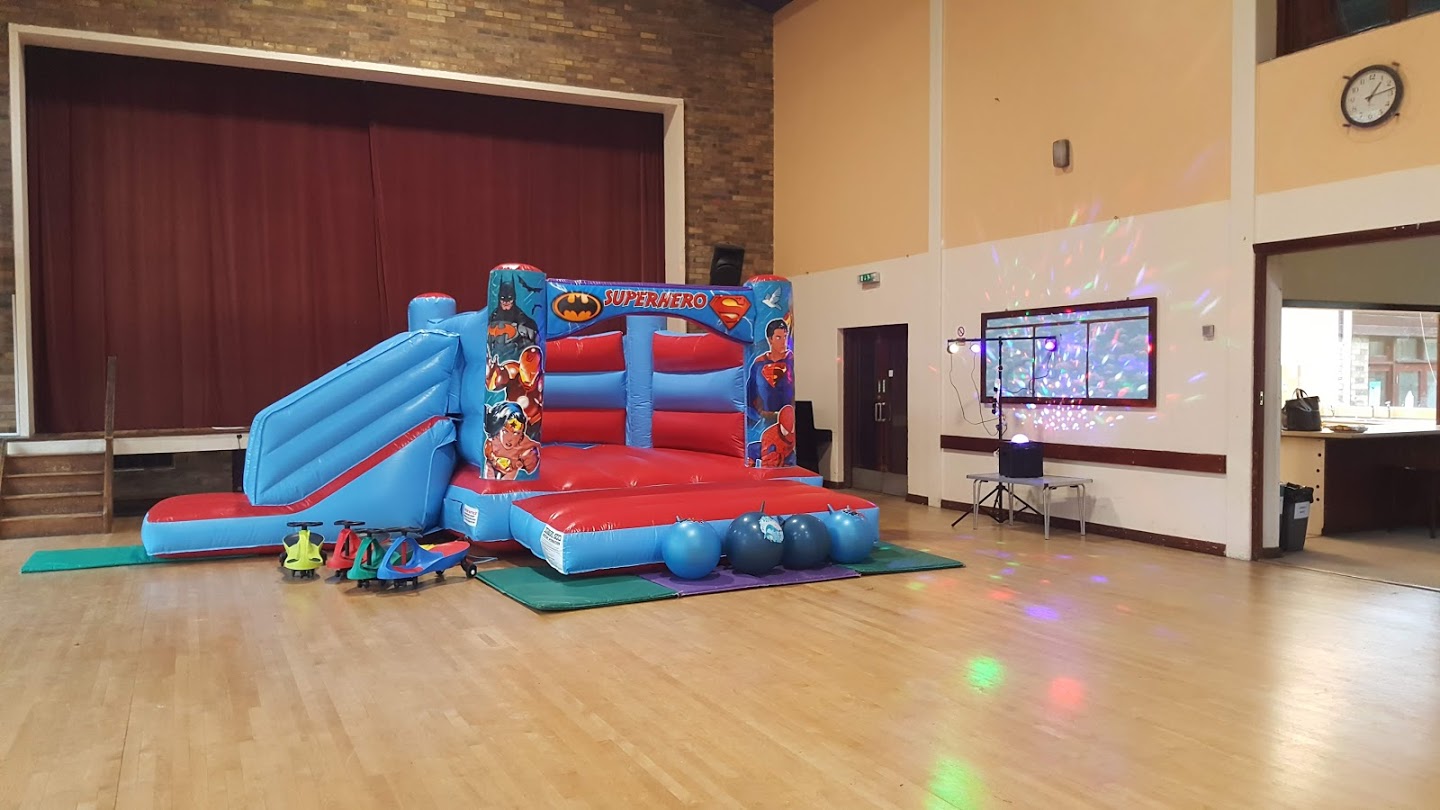 The next Spalding bouncy castle party we had last weekend was at Pinchbeck Church Hall. The church hall is actually the hall for St Mary's Church in Spalding and it's located on the mini roundabout right by the very large St. Mary's Church. Again this hall has a nice high ceiling although not the largest of halls but still fits most of our Bouncy Castles and party packages very comfortably. This particular customer ordered our toddler superhero bouncy castle with 8 extra diddy cars. The didi cars were a huge hit and take a great strain off the bouncy castle. This party package is priced at £100 and we hope you agree it represents great value for money for a party that will easily entertain 20 + children.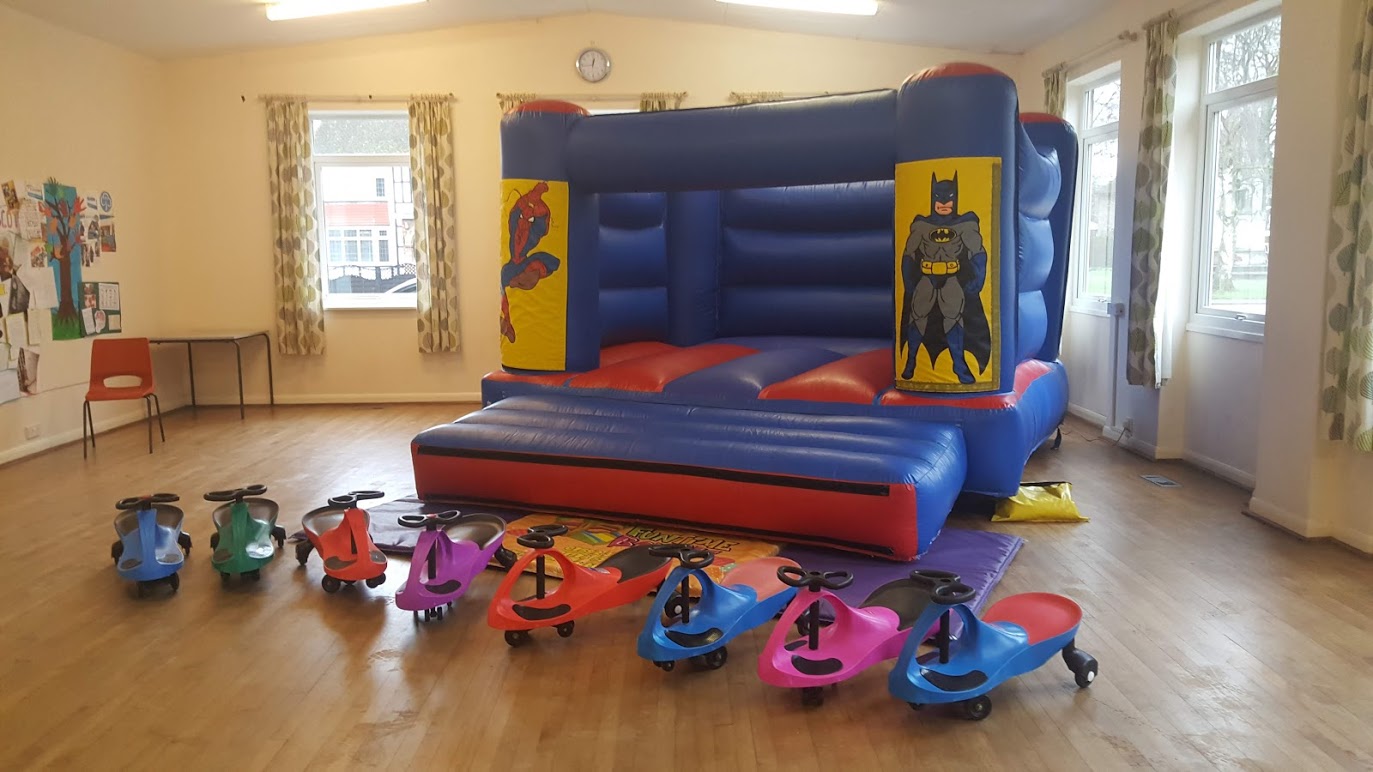 I did warn you that we've had lots of parties in Spalding this weekend just gone and here is another,this is again the toddler balloon themed bouncy castle and this particular customer ordered the toddlers happy hoppers and the didi cars to go with their castle. This party was at Pinchbeck Village Hall which is a fantastic venue for any party. The ceiling height is little bit low, so you are better off looking for one of our low height bouncy castles - that is the H frame style as the A frame style can be a little bit tight in this hall. We are really pleased with this party and were delighted to receive a particularly positive review on our Google reviews page from these customers.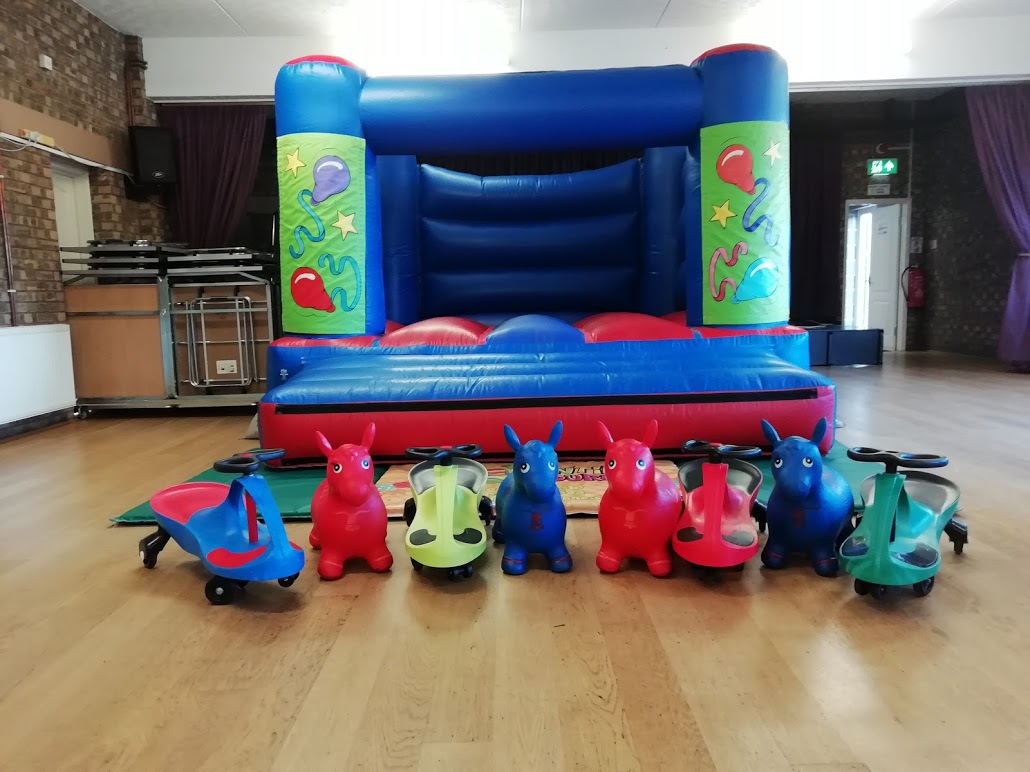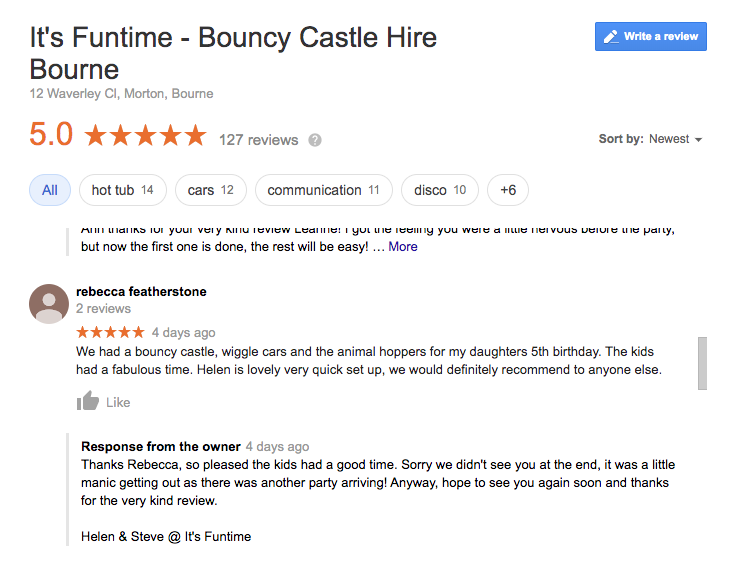 As you can see we're getting more and more parties in the Spalding area at the minute, we had 4 on the weekend just gone and there's lots more coming up, so if you have a party coming up in Spalding, Pinchbeck, Surfleet, Weston or any of the other villages surrounding Spalding or indeed in Spalding itself please do take a look at our online catalogue where you can order any of our products 24/7 or if you would prefer to speak to a person, feel free to give us a ring and we can get you booked in over the phone. We don't require any deposit on booking we merely request cash on delivery or a bank transfer in advance to cover the payment whichever you prefer.