Peterborough Disco Dome Hire
Posted By: Its Funtime | Posted Date: Sunday, March 14, 2021
Peterborough Disco Dome Hire

This afternoon we had the pleasure of delivering our fantastic disco dome to a lovely returning customer on Dyson Close in Peterborough. This is a fantastic central location in Peterborough, the gardens can be a little on the small side but most of our Bouncy Castles, particular standard castles and disco domes do fit these Gardens. Access is really easy as it's just off Bourges Boulevard.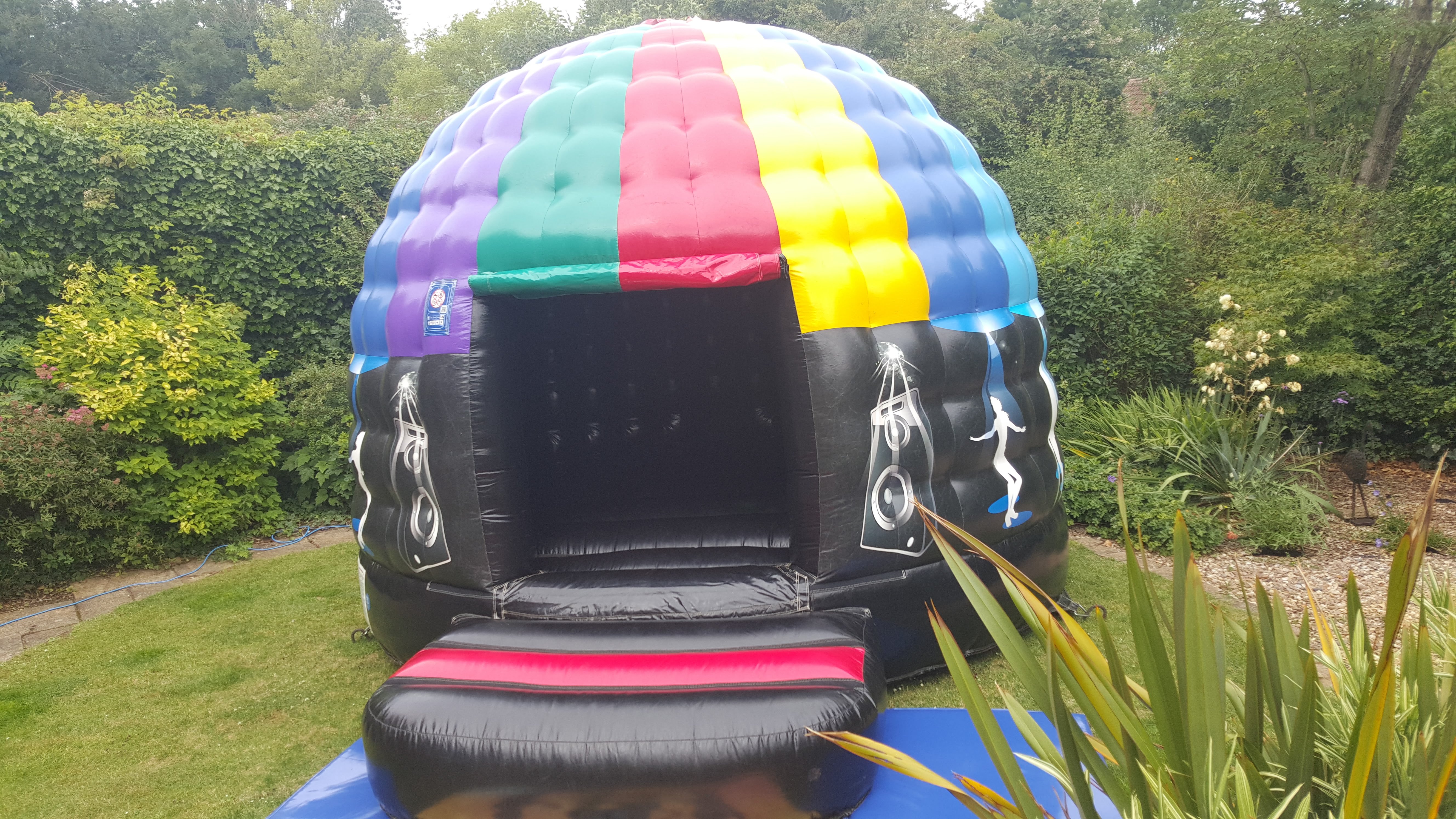 The Route Into Peterborough
We were running a little early for this delivery so once we had driven through Deeping and up to the Glinton roundabout when McDonald's is, we turned in towards Peterborough and stopped in Morrisons in Walton Peterborough to pick up a few essentials before carrying on to Dyson Close. Dyson Close is really easy to find because it's directly opposite the beautiful Faizan E Medina mosque. And whilst we're on the subject of mosques, don't forget we do offer bouncy castles ideal for your Eid celebrations. I know we do have Eid coming up in May, so please do be sure to book early to guarantee your castle of choice. Anyway today the castle that our customers chose was a fantastic disco dome. The Disco Dome comes fitted with a Bluetooth speaker and disco light so that you can stream all your favourite tunes and have your own bouncy disco. The Dome shaped roof made sure that even though we got a little drizzle, the children in the castle stayed dry as the rain runs through straight off the roof. Also our electrics are all waterproof so you don't need to worry about any safety issues if you do get any showers on the day of your hire. The Disco Dome is 12ft wide and 15ft front to back but you do need extra space for anchoring at the side and for the inflation tube for the back. If you're not sure if you have enough space, please do check out our website where you can see all the required space for all the different castles we have.
After setting up the Disco Dome we did pop over to Hampton, where we visited one of our favourite hangouts - the Krispy Kreme cafe where we all chose a Krispy Kreme doughnut and hot chocolate. Unfortunately on this occasion we missed spotlight hour which is a particular favourite of ours, but the Krispy Kreme cafe is always worth a visit and the children love watching the doughnuts travel on the production line and see them being made.
Anyway as the weather is improving, we're getting close to April now and with the Easter holidays ahead of us as well as Eid celebrations, please do make sure you book your bouncy castle as far in advance as possible. In busier months of the year we do get fully booked well in advance so as soon as you know what date you wish to hire please do get in touch. Particularly the disco bouncy castles including the Disco Dome in Peterborough are very very popular castles in the Summer season, so it is necessary to book them as early as possible. Our disco dome is available for hire in Peterborough, Bourne, Spalding and Stamford as well as everywhere in between, and it's actually the most competitively priced Disco Dome in the area. So don't delay book today!