Primary Schools In Bourne, Bourne Primary Schools.
Posted By: Its Funtime | Posted Date: Wednesday, October 23, 2019
Primary Schools In Bourne, Bourne Primary Schools.
The town of Bourne in South Lincolnshire is extremely blessed to have some fantastic state-run schools. Mainstream school include Bourne Church of England Primary Academy, Bourne Westfield Primary Academy, Bourne Elsea Park C of E Primary Academy and Bourne Willoughby School for SEND children.
Bourne Abbey C of E Primary Academy.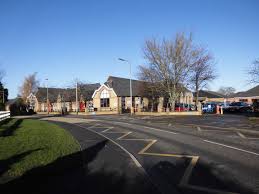 Bourne Abbey Primary Academy on Abbey Road in Bourne encourage the the children to strive for academic excellence in the course of their education whilst embracing and developing concepts of faith and spirituality. Bourne Abbey primary Academy enjoy close links with Bourne Abbey Church and other local churches and frequently take part in music festivals and celebrate festivals of other faith's and religions.
Bourne Abbey Primary academy also has an attached preschool which can be fantastic for early years children to ease the transition into Primary school. They also offer some fantastic after school clubs including football, drama and dance club, computer club and gardening club /eco club - sounds fantastic!
Bourne Abbey Primary Academy currently has 628 pupils it's role and is one of the largest schools in Lincolnshire. It offers fantastic mainstream facilities and great facilities for children with special educational needs. In its latest OFSTED report Bourne Abbey Church of England Primary Academy was rated outstanding, the highest grade on offer!
Bourne Abbey Primary Academy was also the primary school I personally attended as a child and we are extremely proud to return several times a year for their events including the Summer and Christmas fetes to provide our bouncy castles, hot waffles and candy floss cart for the pupils.
Bourne Westfield Primary Academy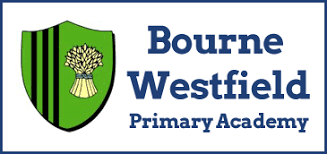 Bourne Westfield Primary Academy located on Westbourne Park in Bourne is another fantastic school in the market town. Another large school, in fact slightly larger than Bourne Abbey, Westfield Academy has to 680 pupils on roll and is often the largest school in Lincolnshire. Bourne Westfield Primary academy has no direct church affiliation but still encourages a passion for learning with respect for morals and ethics. Being a large school, pupils at Bourne Westfield Primary Academy benefit from a large number of after-school clubs and also wrap around care for before and after school as well as a nursery who do a really nice job of the transition into school for your little ones. Weare proud to be invited to Westfield Christmas Fetes every year with our fantastic hot waffle machine and candy floss cart so should you been visiting the Westfield Christmas fete this year please do pay us visit.
as we said above we are extremely blessed to have fantastic schools in Bourne Westfield Primary academy also received an outstanding grazing on their most recent OFSTED report from may 2014.
Bourne Elsea Park Primary Academy

The newest primary school in Bourne is Bourne Elsea Park Church of England Primary Academy. A fantastic little school which on the contrary to the other local schools is a small school with only one form intake. Again, Elsea Park Primary Academy are a Church of England affiliated school and enjoy close links to Bourne Abbey Primary Academy.
Found on the Elsea Park housing Estate in Bourne, Elsea Park school has a very modern looking exterior however they are very keen on academic success and traditional British values.
Bourne Elsea Park Church of England Primary Academy received a good rating in their most recent OFSTED report but don't allow this to to put you off. Quite often smaller schools to have slightly lower ratings as they just don't have the finance and facilities that the larger schools do. But what they lack in finance they make up with a family feel to the school. Every teacher and the head teacher knows every child in the school and the atmosphere overall extremely friendly.
Bourne Elsea Park Church of England Primary Academy are extremely lucky to have a particularly active ETA a group organise lots of extra fundraisers including Summer and Christmas fetes. We are extremely proud to attend these events and are invited year in year out which is really lovely. We always attend with a range of bouncy castles as well as hot waffles and candy floss cart.
Bourne Willoughby School
Bourne Willoughby School on South Road in Bourne is a school dedicated to special educational needs children. Children from the age of 2 to 19 years and is very highly regarded for children with moderate, severe and profound learning difficulties. It is very highly rated in the local area and we know there's a lot of children who travel a long way for the benefit of Bourne Willoughby school.
When Bourne Willoughby School last received an ofsted inspection, they were graded "good" and the school are keen to emphasise that they strive to provide outstanding academic and pastoral provision for all of their pupils regardless of their needs.
We hope we've been of some assistance in giving you a good round up of primary schools in Bourne. Please check out our other blogs where we will look at primary schools in the surrounding villages near Bourne and also secondary schools in Bourne.