Soft Play Hire And Bouncy Castles Near Bourne
Posted By: Its Funtime | Posted Date: Friday, July 5, 2019
Soft Play Hire And Bouncy Castles Near Bourne
We were so pleased when on Saturday June 22nd summer finally arrived here in England! It was a manic day and the first weekend when all the parties have been able to go ahead without being disrupted by the weather. We had experienced torrential rain and very strong winds on previous weekends but this was a glorious weekend, warm but not too hot and still.
A fully booked weekend with bouncy castles in Bourne and Peterborough as well as these two beautiful parties which I have highlighted below. The first was a lovely soft play party with our inflatable toddler PlayZone. This bouncy castle features a small bouncy castle area with slide into a ball pool. On the front you can see the inflatable surround with air jugglers that the balls will float on and this particular customer also chose to hire soft play shapes the rocker and a kiddy rollercoaster.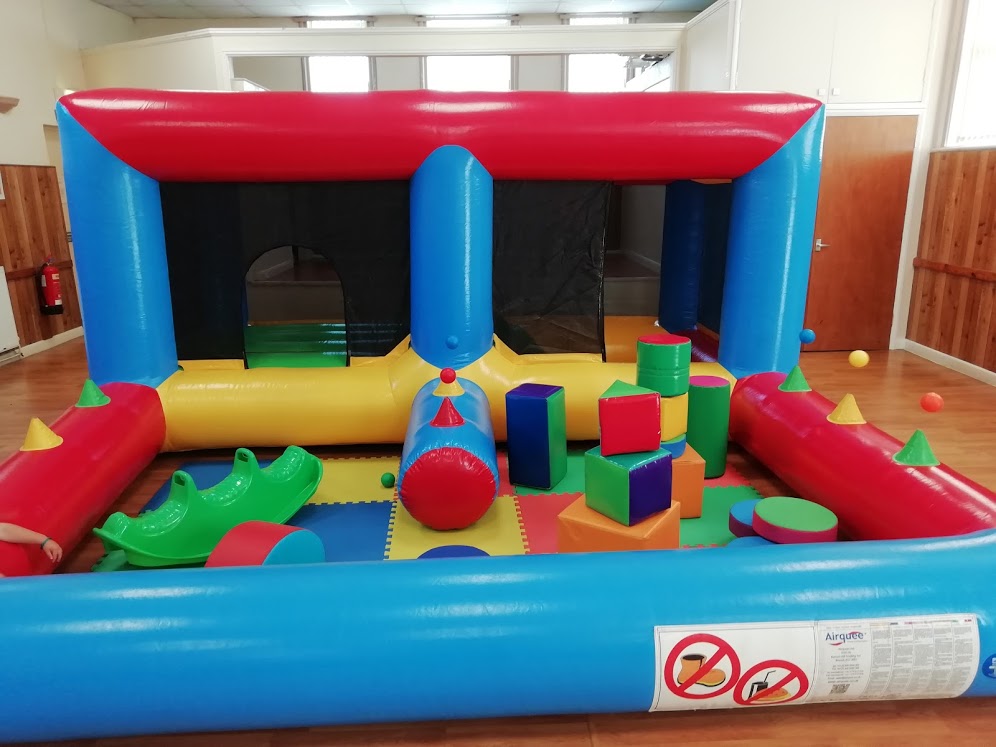 In the photo and video below this bouncy castle is set up in Coronation Hall in Market Deeping, where it fits very comfortably. This is a low height bouncy castle so will fit in most venues locally even lower ceiling halls.


The next party was my favourite of the weekend. It was at Buckminster Village Hall just near Colsterworth. With being such a lovely weekend we managed to run power out into the garden so that we could have the tots activity bouncy castle out in the garden and Soft Play Party inside the Village Hall. This meant that there was a large garden for the children to use and also extra space inside the hall for tables chairs eating and playing.
It was also lovely as a children could enjoy the fresh air and sunny weather outside but could move inside when they got a little bit too warm and play with the very popular soft play, rocker and kiddie roller coaster. As you can probably imagine we are starting to get incredibly busy with the bouncy castle hires now. And we do have a lot of weekends where we are fully booked, so if you are looking to hire a bouncy castle in Bourne, Spalding, Peterborough or any of the surrounding areas please do get in touch as soon as possible to reserve your date as we are very very busy.


if you've got a party coming up and like the look of these parties that we've shown you today, you can find all of the bouncy castles and party packages available on our website. It's always a little better to look on the website rather than our Facebook page as the website is a little more orderly with Facebook posting photos on a timeline basis rather than an orderly fashion. Anyway, onwards and upwards with another busy Sunday coming up, we hope you're all having a fantastic weekend.