Spalding Bouncy Castles And Soft Play
Posted By: Its Funtime | Posted Date: Monday, December 9, 2019
Spalding Bouncy Castles And Soft Play
Spaldings number 1 choice for bouncy castle hire and soft play here! Here at It's Funtime, we are extremely proud of our reputation locally. This reputation has been built from years of maintaining the highest standards for our bouncy castle and soft play parties and taking the time to pay attention to the details. This weeks customers in Spalding included 2 customers who had chosen our services having seen our equipment at another party. To us, this is a particularly nice recommendation - lets face it, anybody can take photos of their equipment when it was new in 1990 and put it on their website making the equipment look all shiny and new when in fact it's 30 years old, but when customer actually sees your equipment in the flesh and thinks "that looks great, Ill book that" it is a special feeling.
Bouncy Castle Hire Around Spalding
We have had several bouncy castles out on hire in Spalding and the surrounding villages this weekend. This included this amzaing bouncy castle party in Surfleet village hall. What do you think? The hosts were expecting over 40 guests and we were so pleased when they reported that ALL of the guests were very well entertained for the duration of the party!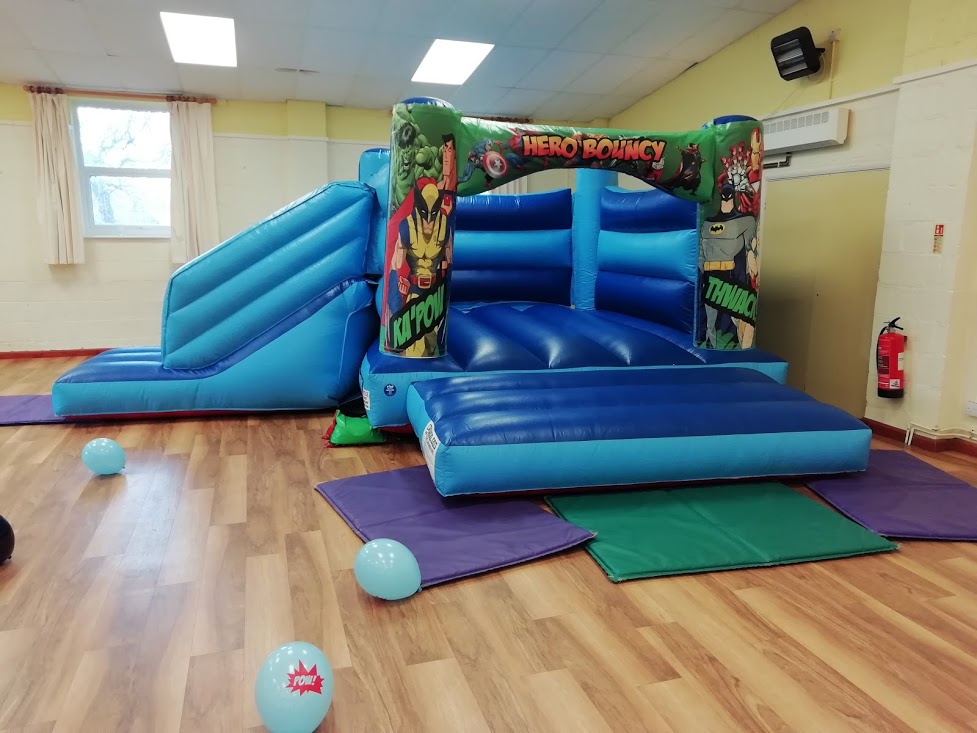 Soft Play Party Hire In Pinchbeck
We also have this fantastic soft play set on hire in Pinchbeck Village Hall. We really love this hall as it just has a really nice feel to it. There is good space and you can fit any of our low height bouncy castles or soft play parties in this hall with no troubles. This particular party was a last minute booking as they had been let down by another company - said company had decided that with 1 weeks notice, they were going to take advantage of a cheap holiday deal and drop their pre-booked work! Now don't get me wrong, we all need a good holiday every so often, but to just drop pre-booked customers who are relying on you in our mind is just awful!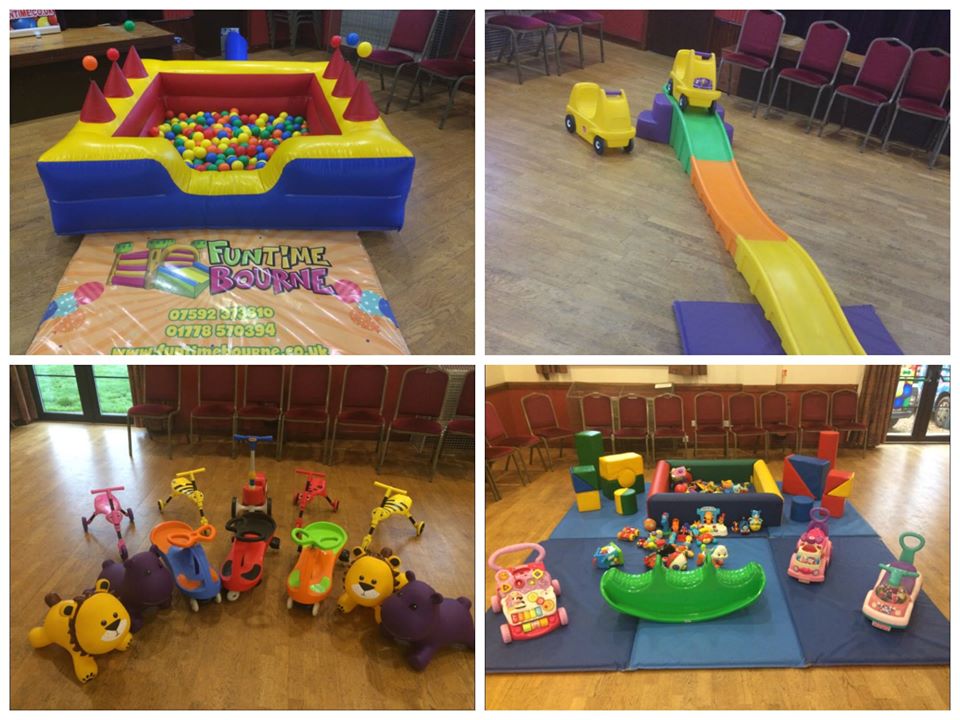 Our New Reviews
We were also extremely pleased to receive a few nice reviews this weekend. This one from Gemma in Ryhall said:
"Excellent service, so glad we booked you for my daughter's birthday, she and her friends had a brilliant time. We'll definitely book you again, many thanks"
Add to that Zoe in Stamford who said:
"I have used it's funtime for many years now, we've had party packages with soft play items and bouncy castles, all which are lovely and clean, they're great value for your money too. They never hesitate to answer any questions and are extremely helpful and reliable. I'd definitely recommend them. Thanks Helen."
And Vins comment about us too:

"Great service and excellent fun facilities. All round reliable and socially responsible business. Would heartily recommend."
And I'd say all in all, it's been a pretty successful weekend! But now it's onwards and upwards to Christmas. We have several play group Christmas parties this week, the 2 last school Christmas fetes and lots and lots of birthday parties next weekend! Best get cracking!