Springfields Festival Gardens And Outlet Shopping Centre
Posted By: Its Funtime | Posted Date: Friday, August 2, 2019
Festival Gardens And Outlet Shopping Centre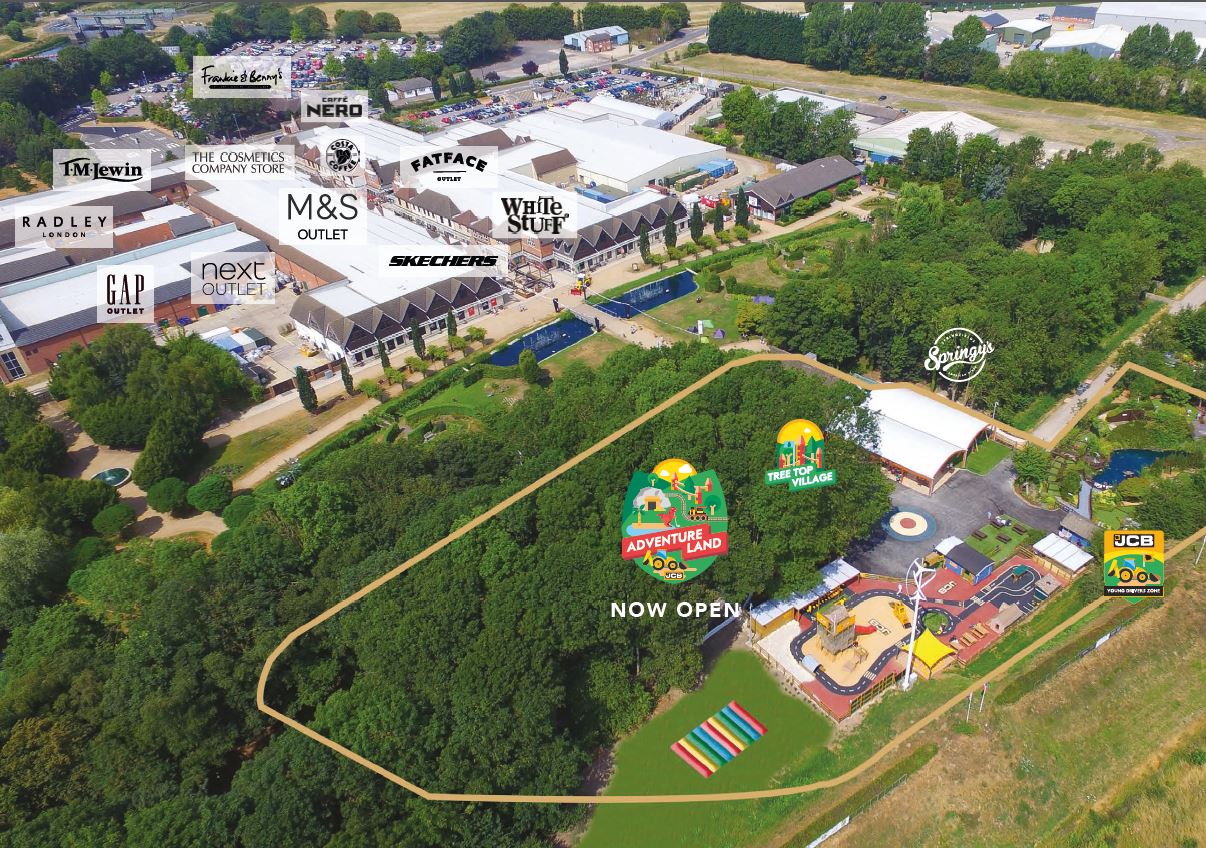 Springfields Festival Gardens and Outlet Shopping Centre in Spalding, South Lincolnshire is a very popular local venue. With so much to see and do including Adventureland, the Food Court, Festival Gardens, large Outlet Shopping Centre and now the home to the Spalding Water Taxi, there's always something to do at Springfields.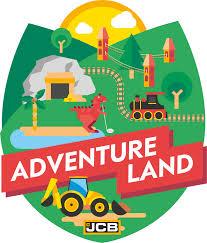 Springfields Adventureland
Springfields Adventureland and Springy's Diner opened from the 8th of September 2018. Adventureland at Springfields is home to the UK's largest JCB Young Driver's Zone, giving children a fantastic opportunity to drive around in big bright yellow mini diggers and screaming down the huge JCB slide, climb on scaffold theme climbing frame and use all of the other imaginative play equipment provided. Families are encouraged to walk through the Treetop Village that has 7 wooden towers and while you're at it, why not have fun at Springy's Beach with a man made fun play area and rockpool. It's all covered by a huge canopy so should the weather be rain or shine you can still make memories together. Why not try Springfields Dino Mini Golf with dinosaurs peering around every corner... who will be the winner?. And when you finished your mini golf why not take a ride on the miniature railway that runs through the wooded play area and all around the Festival Gardens?
There's a large selection of eateries in Springfields Outlet Centre too! In fact, there seems to be a new one every time we visit! Now there is the choice off M&S Food, Caffe Nero, Costa, Subway, the Kitchen Restaurant and Bar or our favourite ........ Frankie and Benny's! There really is something for everyone from a quick drink to a coffee and a cake or a full-on meal!! Many of the outlets offer both indoor dining and outdoor on the terraces should the weather be good.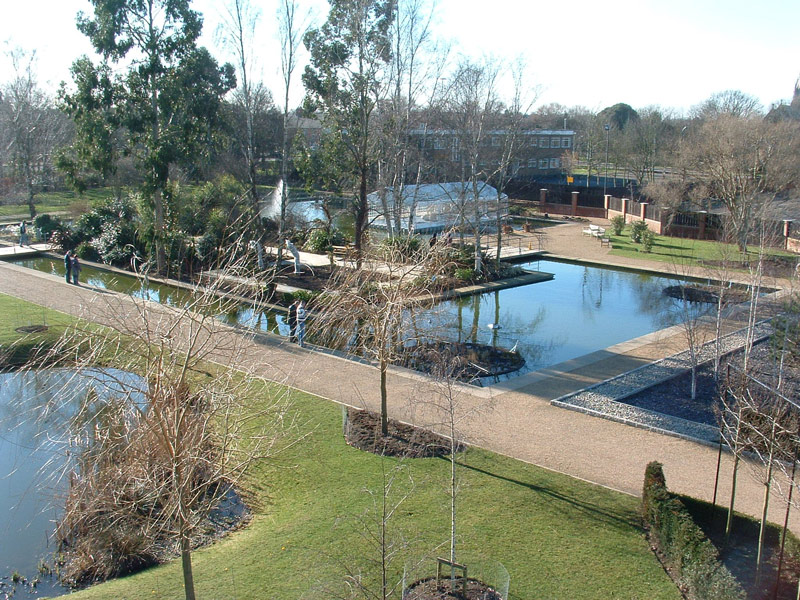 Springfields Festival Gardens
Springfields Festival Gardens is a beautifully landscaped area featuring Chelsea style celebrity showcase Gardens including designs by Charlie Dimmock, Chris Beardshaw, Kim Wilde and Stephen Woodhams. The Gardens were completely redeveloped in 2004 in conjunction with Springfields Horticultural Society. Admission to the Festival Gardens is free all year round and it's a lovely place to take little ones for a stroll in their buggies.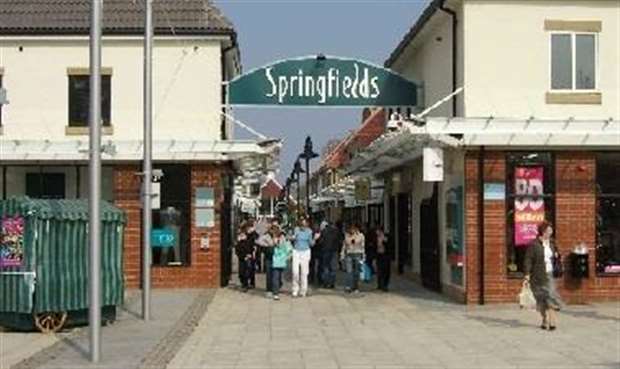 Springfields Outlet Shopping Centre
Springfields Outlet Shopping Centre is one of the leading outlet shopping centres in the East. With a huge array of brand names including Jack Wills, White Stuff, Jewels, Fat Face and many more there is something for every budget and style. Add into the clothing outlets the computer retailer Game, Claire's Accessories, a Hallmark Outlet and the Works Bookshop you can easily spend a full day browsing Springfields Outlet. Just don't try to come here saying you won't buy anything, because even I end up leaving with with bags for goodies!
Springfields in Spalding is open from 9:30 till 6pm Monday to Wednesday 9:30 till 8pm on Thursdays and 9 till 6pm on Fridays and Saturdays with reduced opening hours on Sundays and Public Holidays. So don't delay pay them a visit!