Top Five Things To Do In Stamford
Posted By: Its Funtime | Posted Date: Wednesday, January 1, 2020
Top Five Things to Do in Stamford
As a bouncy castle hire Stamford company, we realise that it's not just bouncy castle hire and soft play party type events that people want to do in Stamford. Even with our fantastic Hot Tub Hire in Stamford, there is more to Stamford than just us.... Here we try to give you some ideas for days out or even just an afternoon out in Stamford.
1. Burghley House

With various areas to see, from the Orangery Restaurant to the Water Garden to the incredible artwork to the Sculpture Garden, there is so much to do here to take all day and more. Don't forget the Garden of Surprises as well. This is one of the best places to visit not just in Stamford but in all of the East Midlands/East Anglia region! This House has rave reviews for virtually everyone who visits!! Burghley House puts on the recently finished Christmas Market as well as many
Hamdy Taha
Impressive historic building in beautiful grounds. Used for a wide range of events ranging from the annual Burghley Horse Trials to some high profile concerts, to Christmas markets, etc. ... well worth a visit!
Very impressive home with an interesting history. Going on the guided tour, which is free, is well worth it. A number of facts can be gleaned which you would otherwise miss out on. Large grounds with plenty of room for families to wander around or just play and picnic. Something for everyone.
2. Tolethorpe Hall and Rutland Open Air Theatre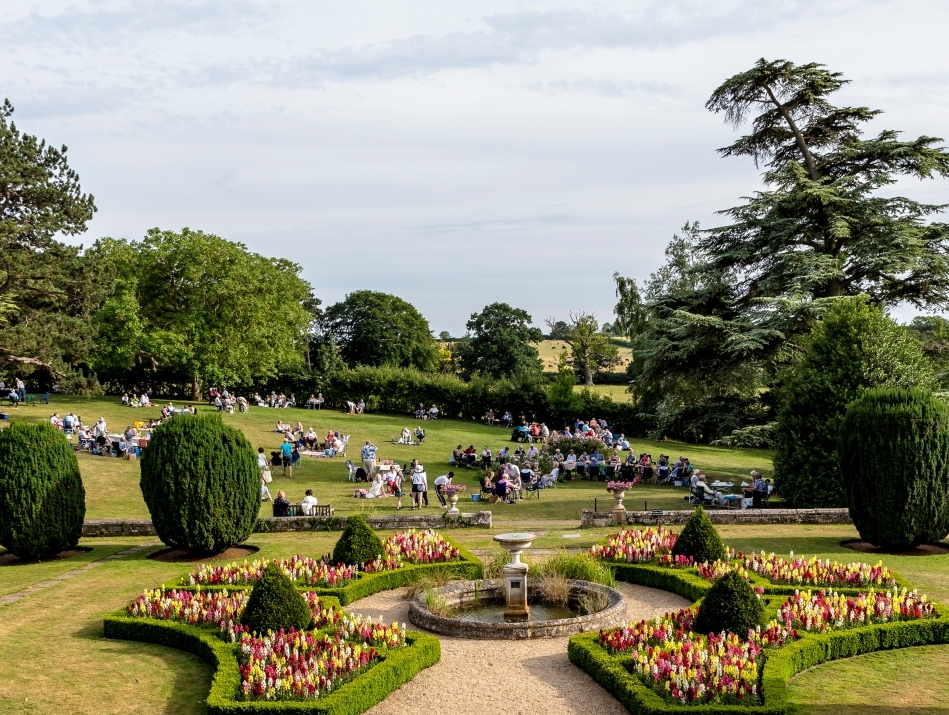 Located just outside of Stamford in Little Casterton, Tolethorpe Hall is a a beautiful country house. For 800 years, the property served as the home to three highly distinguished families. From 1088-1316 it belonged to the de Tolethorpe family. Then until 1503 it was the home of the Burton family. The most notable member of this family was Sir Thomas Burton. He was a three time MP for Rutland and High Sheriff of Rutland for three terms. After the Burtons, the house was home to the Browne family. Francis Browne was the MP for Stamford and High Sheriff, keeping the influence of the house alive. In 1864 the estate was purchased and a major refurbishment performed by Charles Ormston Eaton. He reconstructed the hall and gardens and added a new wing onto the east side using the Jacobean architectural style. The Eatons were a Stamford based banking family and eventually sold off the then disused hall and some of the land to the Stamford Shakespeare Company. The Hall and Gardens are now well known as an outdoor Shakespearean Theatre. The performance season has a three month long season in the Summer. They normally perform two Shakespearean plays and a third from another nominated playwright. What visitors say:
Blythe Spirit was performed with hilarious comic timing as it should be. Great cast. Front of house staff were very friendly and helpful. Bar staff were attentive and quick to serve even under the pressure of hundreds of people and the ten minute bell and more so in the interval. Lovely theatre and spacious gardens for all to enjoy their picnics before the play begins. Great setting. A must do in Lincolnshire.
This is a delightful open air theatre in the grounds of a manor house. The performance stage is in a forest glade which was beautifully set and lit. The audience seating is under cover. You may like to bring a blanket though, if you feel the cold at night, as it is an outdoor (obviously) unheated venue. We saw a production of Julius Caesar which was well above average. I think the company company do 3 different productions a year, and at least one is not a Shakespeare play. Recommended
3. Stamford Arts Centre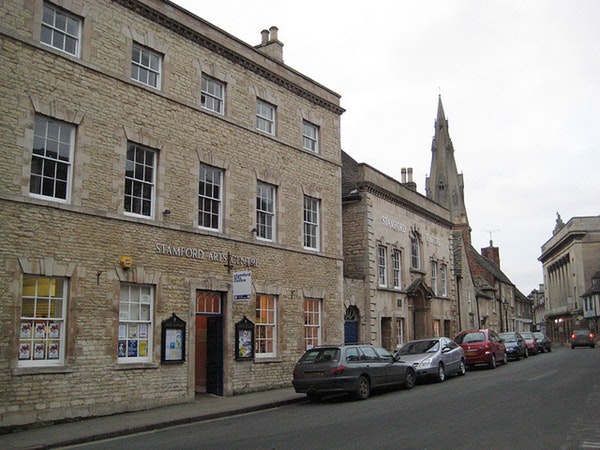 The Stamford Arts Centre is tucked away behind St. Mary's Church on St. Mary's Street. It is difficult to find driving unless you know Stamford well. But that is no reason to not visit. There is very limited parking so walking is actually much more convenient. The Centre is based in an 18th century building and houses a theatre, cinema and coffee shop and even a ballroom!! Upcoming events include Jack and the Beanstalk, Ophelia and Lucy in the Sky. If they don't take your fancy, there's always the Ukulele classes or poetry swaps!
4. Stamford Corn Exchange Theatre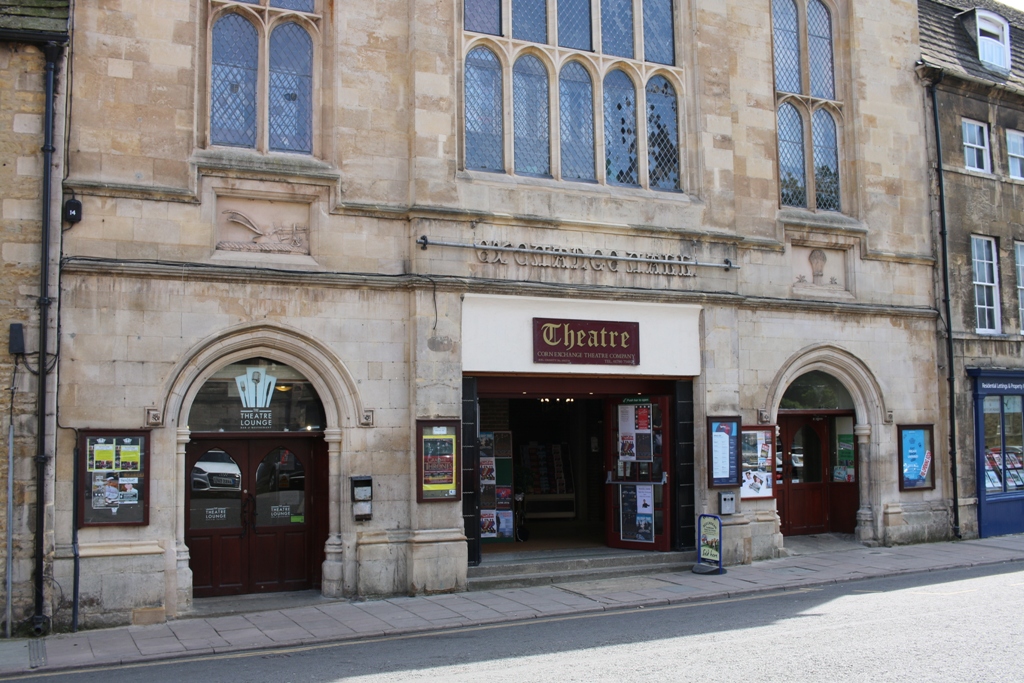 The Corn Exchange Theatre has luxurious seating with a capacity of 400 people. Because the design is tiered, all rows have exceptional views. No bad seats here!! All levels are lift accessible so we are able to provide disabled access for the disabled, both theatre goers and performers. The Theatre Company holds the relevant permits for many types of ceremonies, including Funeral and Memorial Services, Weddings, Civil Partnerships and renewing Vows. If you wish to hold an event here, you can use the auditorium and the lounge. The lounge boasts a full service bar with various beers, ciders and wines. If you don't need the full size of the auditorium, smaller rooms are also available. The theatre provides a venue for both professional and amateur plays and other events.
Great small theatre with uninterrupted views of the stage from every seat. Well stocked bar and helpful staff.
5. Stamford Leisure Centre and Pool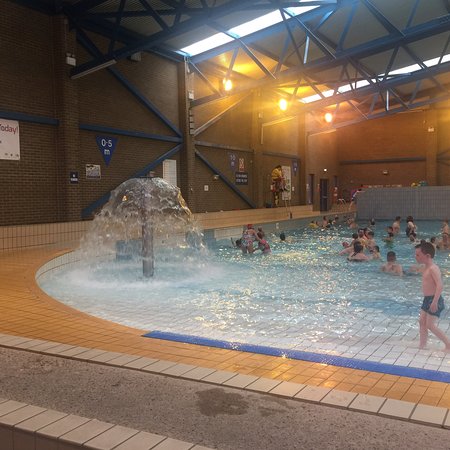 Located on Drift Road near Stamford College, the Leisure Centre is run by 1Life group. The centre has multiple facilities such as courts for badminton, volleyball and basketball as well as full exercise gym as well as the popular leisure pool. The pool is definitely the focal point of this facility. It is large, with a sloping bottom so as to accommodate all ages and levels of swimming ability. In addition, the pool has a fantastic wave machine to give you that "on holiday" experience right here in Stamford. There is also a large spiral tube slide which is a hit for all ages (subject to minimum height requirements). On the down side, the water can be a bit chilly, but if you are active in the pool, this is no problem at all.