Where To Buy A Bouncy Castle And Who Makes The Best Bouncy Castles
Posted By: Its Funtime | Posted Date: Tuesday, January 28, 2020
Where to buy a bouncy castle and who makes the best bouncy castles
One of the questions we get asked a lot is where would you buy a bouncy castle from and just who makes them. As you can imagine there are a few bouncy castle manufacturers in the UK and abroad all with varying levels of quality and finish. When people start up in bouncy castle hire companies they very often hit somewhere like eBay or Gumtree and buy second-hand bouncy castles very cheaply. The big problem with this is much like most things if you have a nice, serviceable, good quality bouncy castle with a popular theme would you really be selling it on eBay? The real answer is no of course you wouldn't, it'd be out being hired so generally any inflatable found on the likes of eBay and Gumtree etc will have problems with them and a good reason why they're being sold.
As we said above there are a few bouncy castle manufacturers and today we're going to focus on the ones based mostly in the UK. I guess the question of who makes the best bouncy castles comes down to what you're looking for. Is the best the cheapest or the best quality or the longest lasting or the nicest looking or a combination of al of these factors as they're all different considerations. The one thing we can be sure of is generally cheapest isn't best when it comes to bouncy castles. These pieces of equipment do take a lot of wear and tear from children and adults jumping all over them and so you really do need to be looking for something of a certain quality level.
Pineapple Leisure
So we thought we start at the bottom of the pile when it comes to bouncy castle quality. You will see several of the Pineapple Leisure bouncy castles around locally however they are the cheapest of the cheap starting at just £600. This might sound a really tempting purchase however in the land of bouncy castles you really do get what you pay for. You'll find that bouncy castles made by the Pineapple Leisure tend to be badly designed with inferior material being used which leads to very early repairs being needed and poor artwork making the castle look very old, very early. Another thing to consider is if you use a hand painted castle of poor quality, paint can start to chip off and this actually becomes a serious health issue if children were to swallow the flaked paint.
Andy J Leisure
To be honest we haven't had a huge amount of dealings with Andy J Leisure. We did purchase one bouncy castle about 4 years ago and to be honest we weren't impressed with the quality lhough we have been told it has since improved. The nice thing with Andy j bouncy castles is that the material used is quite thin and pliable and therefore is easy to fold and roll however obviously this lighter material is a trade-off on quality and the castles don't last anything like as long as the more expensive other options. If you really are on a budget and Andy J inflatables is certainly a better option than Pineapple Leisure however we would highly recommend that if you have the extra budget you look for something a little bit better than this.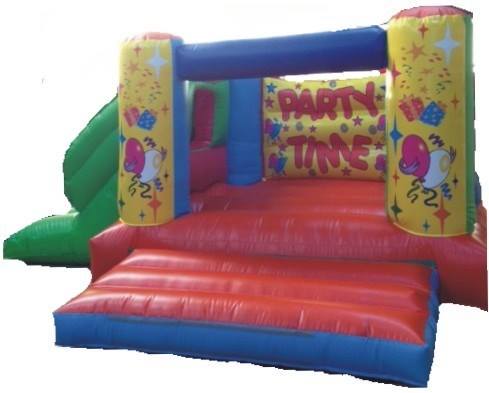 Ready Steady Bounce Leicester
Ready Steady bounce in Leicester are a very interesting company. The bouncy castle manufacture is actually done in a private warehouse buy a lovely gentleman called Kevin. Kevin has years and years of experience in making the best bouncy castles around. A couple of examples of the ready steady bounce bouncy castles are big daddy bouncy castle and the toddler 12 by 12 bouncy castle. We love Kevins bouncy castles in that they are proverbial brick s**t houses however the downside of them is they are not generally the prettiest bouncy castles and they are quite heavy for the size. This may not seem too much of a consideration but when we have 11/12 bouncy castles out on a summer's weekend day by the time you get to the 10th, 11th and 12th castle collections, you really are considering just how heavy they are for the size of the bouncy castle. Ready Steady Bounce really do make solid bouncy castles and make fantastic work horses and as they are not VAT registered we find their prices are very very reasonable.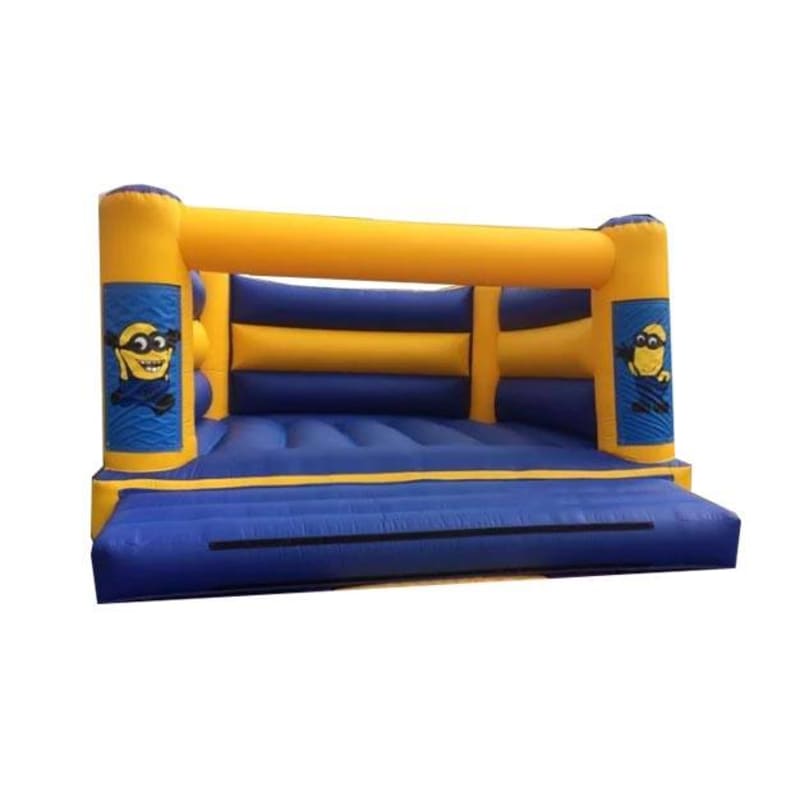 Better bounce
Plenty of the bouncy castles that we have available for hire in Bourne, Peterborough, Spalding and Stamford are made by a British company called Better Bounce based in Leeds. We find Better Bounce are a nice mid-range bouncy castle manufacturers and they offer a good range of bouncy castles sizes and styles along with different materials to. There are higher quality bouncy castles available for purchase however better bounce provide a good workhorse type bouncy castle. We particularly like the new high gloss type material that they offer as it makes the bouncy castles look very sharp and also makes them easier to keep clean which is always a high priority for us. We do like that Better Bounce are based in Leeds and as such are a UK based company and they also lead the way in ensuring the maintenance of health and safety standards amongst bouncy castle hire operators. Some of the castles that we have available for hire in Bourne, Peterborough, Spalding and Stamford are indeed made by better bounce, this includes our disco combo Bouncy Castle, the A Frame Bouncy Castles are also better bounce and our fantastic inflatable slide.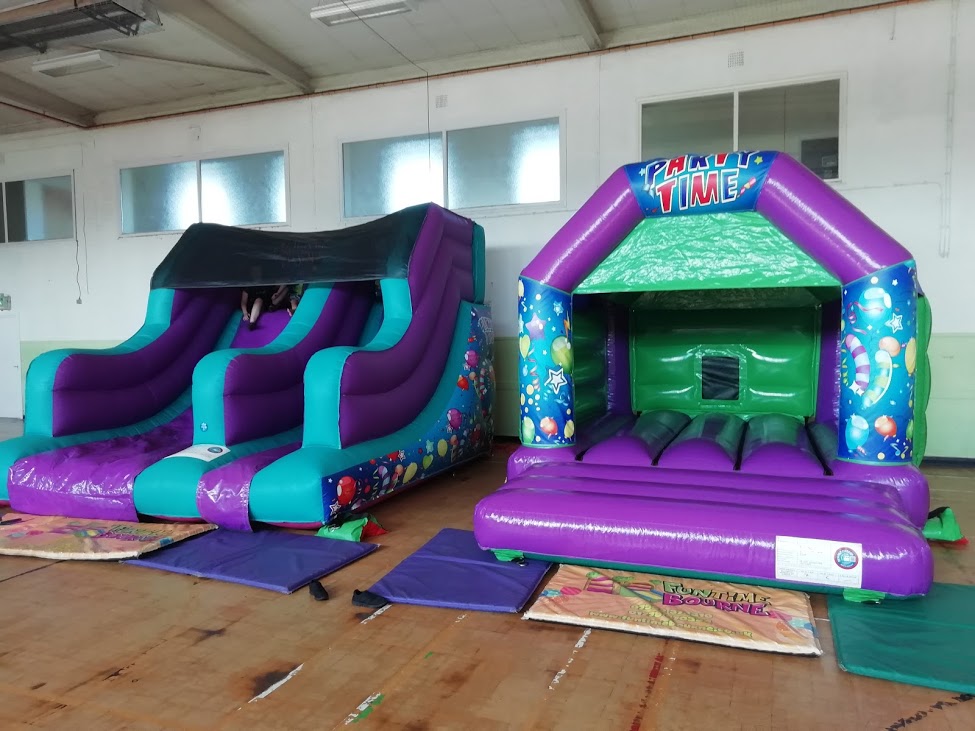 Airquee
Airquee are another mid to high range bouncy castle manufacturer. They do have some lovely designs on their bouncy castles and the material they use it's fairly lightweight and pliable whilst being quite durable. They are a nice quality company the only thing we're not so keen on is a lot of their manufacturing happens in Romania and we do prefer to support UK businesses. Another consequence of the production being in Romania is that recently the prices at Airquee have increased quite a lot, not because they've increased the quality or what you actually getting but because of the drop in the value of the pound vs the Euro, it has made the bouncy castles more expensive for British operators to purchase. We do have some nice Airquee bouncy castles including our fantastic disco dome which is available for hire in Bourne, Peterborough, Spalding and Stamford and we do like our Airquee castles however we find them a little bit pricey for the quality.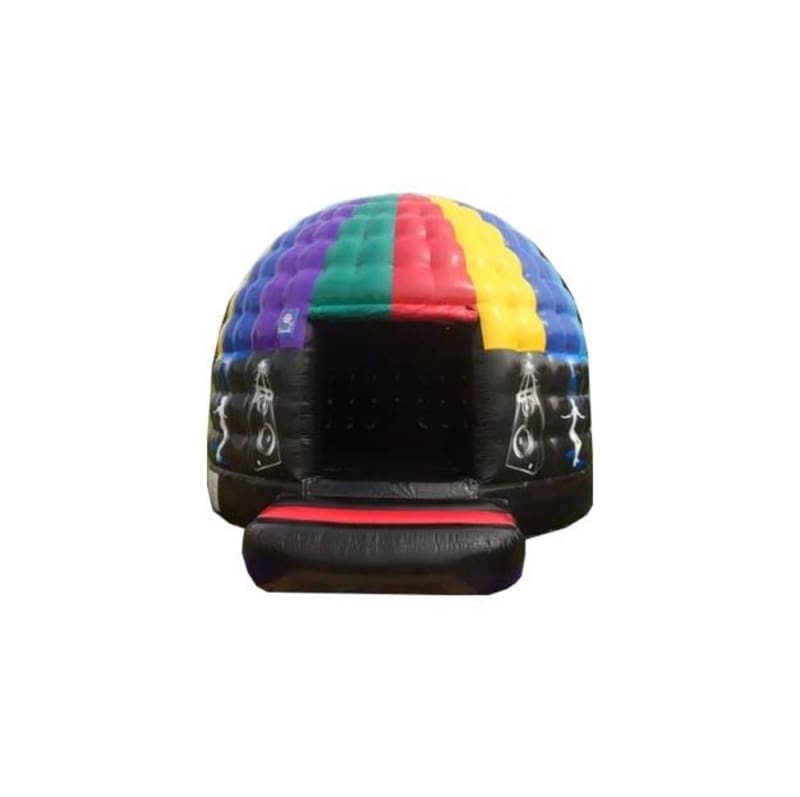 Bee-tee
BeeTee are the crème de la crème of bouncy castle manufacturers. A fully british-based company up in Barnsley run by Glenn, there is nothing that BeeTee won't do. Well actually there is plenty of the BeeTee won't do, they won't do anything what is unsafe however they are great for bespoke orders and making something a little special for you. Many of our hardest working bouncy castles are made by BeeTee including our side slide combination castles and the low height H frames. You might not realise it looking at the photos but these castles actually have fully removable velcro artworks so that we can into change the themes on them. The BeeTee quality is such that you can't even tell that these are velcro bouncy castles because the velcro artwork covers the whole of the front of the castle. BeeTee really are the pinnacle of quality and workmanship in bouncy castle manufacturers at the minute and their inflatables are second to none. That's why they are always our first port of call when looking for new bouncy castles.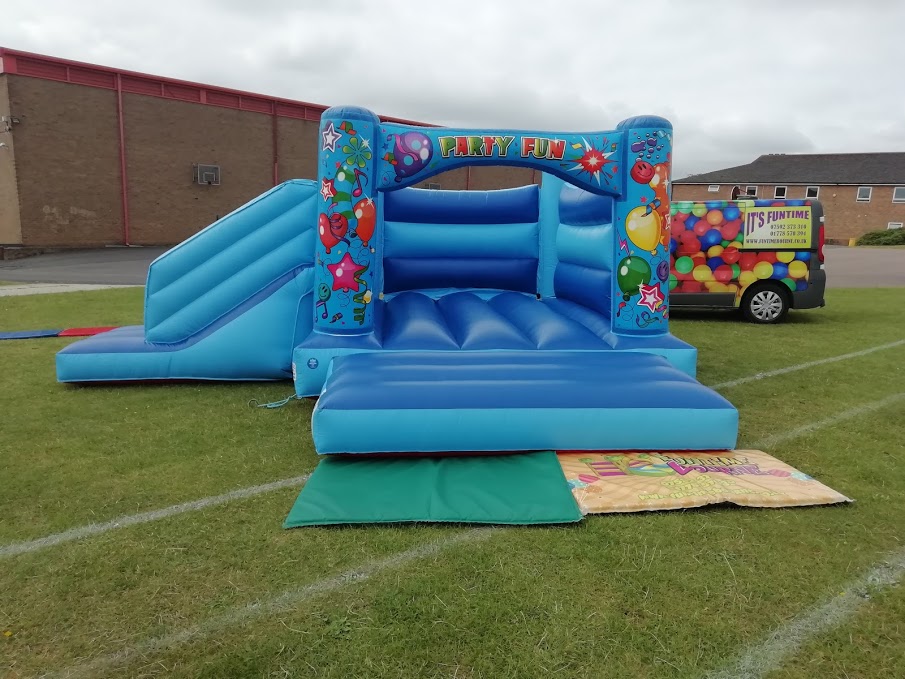 Well I hope you found this an interesting read, we've tried to give a roundup of the biggest bouncy castle manufacturers in the UK. There are lots of other local manufacturers who supply perfectly good bouncy castles however these are the ones we've mostly had dealings and hence are in a position to appraise.