1 A Christmas Hot Tub Hire
No specifications has been set for this product. Please contact us for further details.
Rachel Bell
Rachel was one of our first ever customers! She booked our ultimate party package with the superheroes deluxe bouncy castle and ride on didi cars. Thanks Rachel for booking with us at Funtime Bourne!........................ "Highly recommended, had them for my son's sixth birthday party. Fab bouncy castles and ride on cars, the kids all loved it. Lovely people too"
Rebecca Phillips
Really great company we were so happy with the castle, service and how easy this company was to deal with. Keep doing what your doing - top job.
Sara Buxton
Sara was really pleased with her party which we supplied. A little limited on space as her chosen hall (Baston) isn't the biggest, Sara was really pleased that we have our tots castles available on our ultimate party package. Fitted perfectly and was a great hit with her guests!................... "Absolutely fantastic, great fun was had by all, will definitely recommend them to anyone"
Amanda Robinson
We hired a hot tub for my sons birthday, it was all set up for us, and very clean. We had loads of fun would highly recommend
Chelsey Smakaj
Chelsey had a fab party for her little ones. She picked the ultimate party package with the superheroes deluxe bouncy castle in Sleaford. Chelsey did however report that the biggest hit was the bubble machine included in her package! Kids eh??!!.................... "Absolutely amazing company my son and his friends had a brilliant time. Will definitely use again and will be recommending. Thank you so much"
Back To Hot Tub Hire
Christmas 2023 Hot Tub Hire in Bourne, Spalding, Stamford, Peterborough and Lincolnshire.
Looking to add a little luxury to your Christmas this year? Why not hire a hot tub to celebrate the festive season!
We have a variety of high quality hot tubs available which can accommodate either 4 or 7 people, and optional gazebo, lights and speakers too!
Christmas Hot Tub Hire Dates:
Saturday 23rd Dec 2023 - Thursday 28th Dec 2023 (5 nights)
These are perfect for socialising or relaxing in. So why not make this Christmas one to remember by hiring a hot tub from us today?
All you need to do is provide the space and we'll do the rest including setting everything up so you won't have to do anything.
Not only are our hot tubs great for parties, but they are also perfect for relaxing after a long day of shopping or Christmas cooking. So why not treat yourself and your guests to a little luxury this holiday season?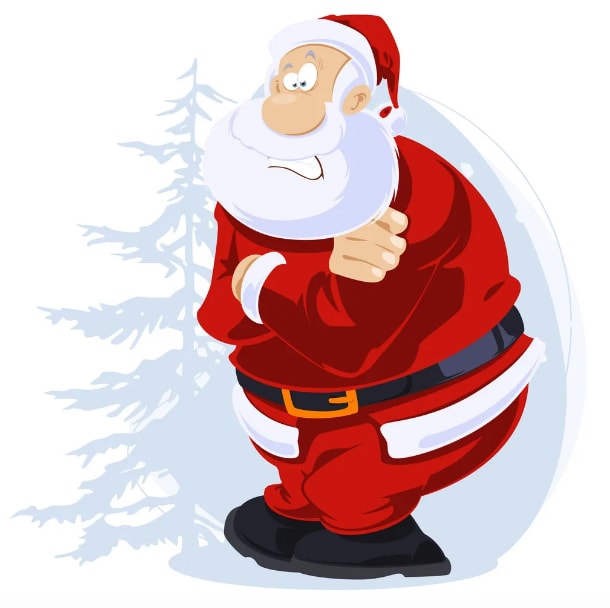 Father Christmas
You can rejuvenate and relax knowing that you and your family or friends are using safe and hygienic products. Our team here at It's Fun Time takes immense pride in the products we have to offer and keeping them in tip-top condition.
Hot Tubs can cost a pretty penny when buying outright and especially around Christmas time you are more conscious of what you spend your money on. That's why our prices are crafted with you in mind, we recognise the fluctuating spending habits during the festive season and we want to keep our prices affordable yet competitive and still give you the ultimate luxurious experience!
Christmas is a time for family, friends and good cheer. What could be more fun than spending time with loved ones in a hot tub while surrounded by snow?
Get in touch today by booking online or give us a call to reserve a fabulous hot tub to celebrate Christmas this year!
Christmas Hot Tub Hire Dates:
Sat 23rd Dec 2023 - Thurs 28 Dec 2023 (5 nights)
Booking, Deposit and Delivery Slot:
Bookings for Christmas hot tubs can only be made by email. Please hit "contact us" to submit an enquiry or booking request.
We require 20% deposit when booking to secure the booking, with the balance payable by bank transfer in advance or cash on delivery.
Limited time slots are available so please book quickly to avoid disappointment.
What's options are available for Christmas hot tub hire?
(4 seater, semi-rigid inflatable). £170 Stand Alone. Vancouver package (to include 4 person hot tub, gazebo and party speaker / party light). £220 Package
(7 seater, semi-rigid inflatable). £200 Stand Alone. Helsinki package (to include 7 person hot tub, gazebo and party speaker / party light). £250 Package
Every hot tub comes complete with insulating high density foam matting to reduce heat loss and maximise energy efficiency.
Delivery
Delivery is between 9am - 3pm, please ensure you are available during these times for setup and collection. Your delivery slot depends on where you are on our delivery route and will be confirmed nearer to the time. Delivery in Bourne and the immediate villages is free, other areas may incur a delivery charge.
Set up
Please ensure the area where the hot tub will be positioned is clean and access cleared.
For a stand alone hot tub you will need 2m x 2m of flat level ground (grass, artificial grass, patio, or concrete, but strictly NO DECKING). You will also need a tap and hose to reach your desired set up location and a standard electric point within 20m.
For a package with gazebo you will need 4m x 4m of flat level grass. Gazebos cannot be set up on patios, decking or artificial grass as they need to be correctly anchored. You will also need a tap and hose to reach your desired set up location and a standard electric point within 20m.
We will set up the Hot Tub, start filling with water, add the chemicals and take you through the daily operating procedures, we will then leave you to complete filling and replace the lid to start heating.
We normally recommend setting your hot tub up as close to your house back door as possible. We know you may have a beautiful scenic area right at the bottom of your garden, but running the length of the back garden in a swimsuit in December isn't terribly relaxing!
Collection
We need access to the hot tub, clean cold water and electricity. We use a submersible water pump with 15 meter hose to empty the water into a nearby drain. It takes about 30 minutes to empty the hot tub and about 1 hour to pack away.
Booking & Payment
Booking can only be made by email using the Contact Us button. We require a 20% deposit to secure the booking and balance is payable nearer to the time.
Looking for a New Years hot tub? Take a look at our New Years offers here!