For bookings and enquiries - call us today!!
| Specification | Details |
| --- | --- |
| Delivery to this hall | FREE |
Rachel ordered our "Big Daddy" bouncy castle for her event at Great Casterton Primary school. The school were really pleased with the bouncy castle we provided and our attention to safety aspects of the hire too and have become regular customers."Lovely people, arrived on time, with new and clean inflatables. I would recommend them !"
Another really treasured review. This one is from Nikki who runs one of our local halls and a local playgroup. Nikki knows how nice our equipment is and how clean we keep it and always recommends us to potential customers. The playgroup have become very regular customers and have hired lots of different equipment including the soft play party, tots activity castle and pups bouncy and slide bouncy castle. Thanks Nikki! x............... "Absolutely fantastic company. Reliable, friendly, easy to book and pay. Clean and well kept castles and soft toys. Hassle free booking. Highly recommended to all."
Fantastic party for my 5 year old son. Hired the bouncy castle, didi cars, space hoppers package and the children loved them, and the sweets! Great, friendly service and very flexible around delivery and collection. Wouldn't hesitate to recommend and will definitely be using again!
The lovely Corinna has become a regular customer at Funtime Bourne. Firstly for a birthday party and more recently for her baby shower! We really are lucky to have such lovely customers. Corinna ordered a bespoke party including our inflatable magic ball pool, sound system and didi cars to keep the children well entertained at her recent baby shower celebration."Fabulous service from start to finish will be using again in the near future
A fab review here from Sarah. She chose our ultimate party package with the piggy bounce and slide bouncy castle and magic ball pool for her lovely childrens' parties. It fitted beautifully in Bicker village hall and the kids loved it! ................"Funtime Bouncy castle hire Bourne, Brilliant service, my little ones absolutely loved their party!"
Book Now!
Product Description
Ron Dawson Memorial Hall Venue Hire Corby Glen
Ron Dawson Memorial Hall,
Swinstead Road,
Corby Glen,
NG33 4NZ
Tel:01476 550417

The Ron Dawson Memorial Hall, on the Swinstead Road, is an ideal venue for weddings, parties and other functions. This modern hall boasts good kitchen facilities, a large car park and a 4 acre playing field attached!
This particular venue is home to Corby Glen Playgroup on weekdays and is also the meeting place for 1s Corby Glen Cub Scouts so is available for hire at weekends only.
The Ron Dawson Hall does have a lower than average ceiling height. It will fit any soft play party, any of our deluxe bouncy castles or the bounce and slide (side slide version). Please do double check with us before booking bouncy castles for this venue just to be 100% sure.
To book this hall, you need to contact them directly (details above) however if you need any advice on what will and won't fit in Ron Dawson Memorial Hall, please feel free to give us a ring on 07592 373310 / 01778 570394 or contact us online.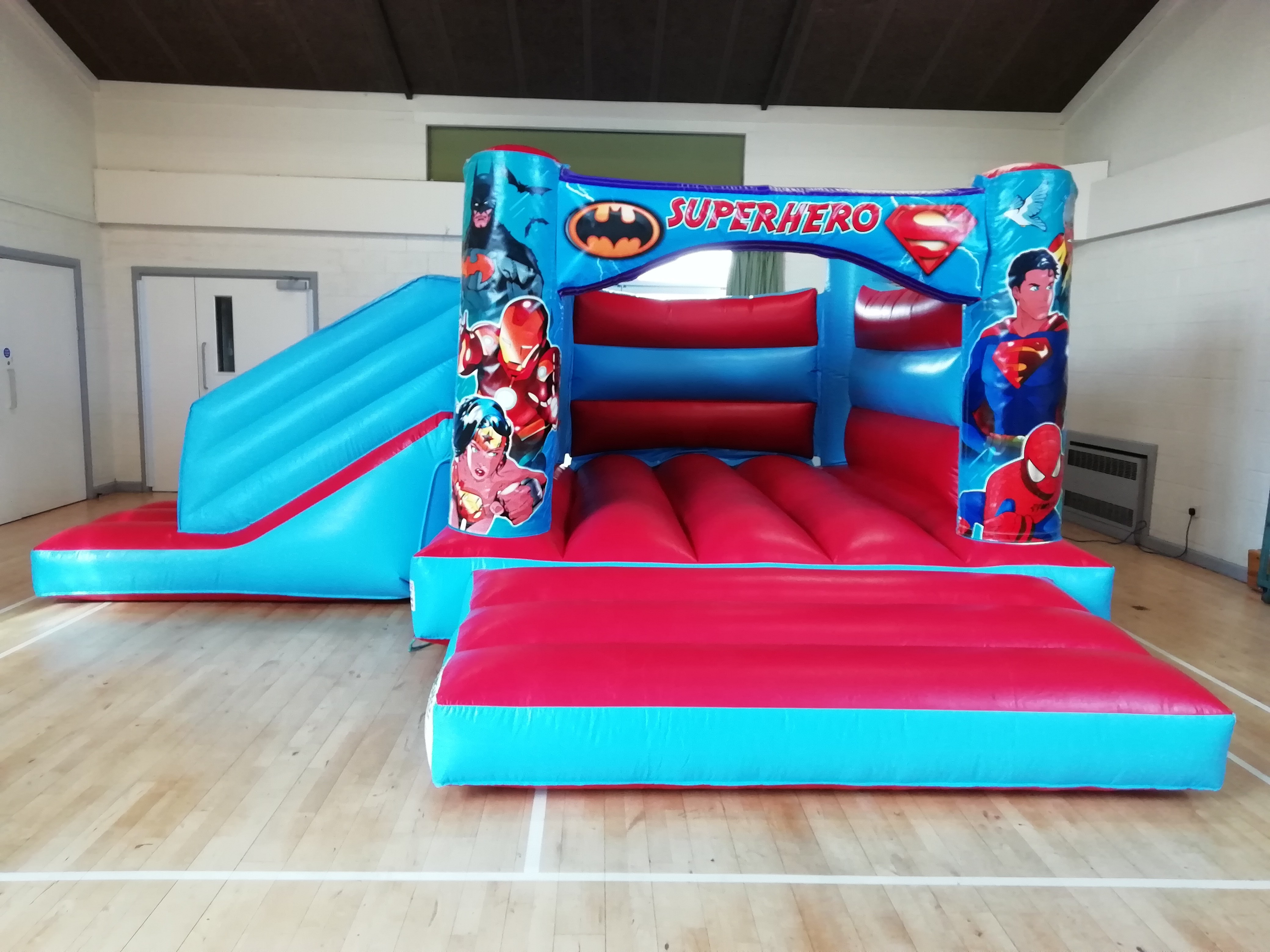 ???????