Stafford Hall Westwood Peterborough
No specifications has been set for this product. Please contact us for further details.
Susan Mangham
Had a party today my for 3 year old son. Helen and Steve were lovely from first booking to taking the soft play away today. The kids loved every minute and my son wanted to keep the little car roller coaster and claimed it as his. Will be booking again next year!!
Sarah Spires
Sarah ordered our ultimate party package with the princesses deluxe bouncy castle for her daughters birthday party in Peterborough. Sarah was so happy with the equipment she received that she's already booked us for next year too!
Kaitlin Jackson
Thank you so much, the kids had the best time on the castle, hoppers etc.. was so worth the money! Lovely people too!! :-)
Rita Lawrence-jenkins
Had a bounce castle for my daughters party. Fab. Friendly people, great service.x
Nikki Gunn
Another really treasured review. This one is from Nikki who runs one of our local halls and a local playgroup. Nikki knows how nice our equipment is and how clean we keep it and always recommends us to potential customers. The playgroup have become very regular customers and have hired lots of different equipment including the soft play party, tots activity castle and pups bouncy and slide bouncy castle. Thanks Nikki! x............... "Absolutely fantastic company. Reliable, friendly, easy to book and pay. Clean and well kept castles and soft toys. Hassle free booking. Highly recommended to all."
Back To Venues For Hire
Stafford Hall Hire Peterborough
Hampton Court,
Westwood,
Peterborough
PE3 7LD
Tel : 01733 756 952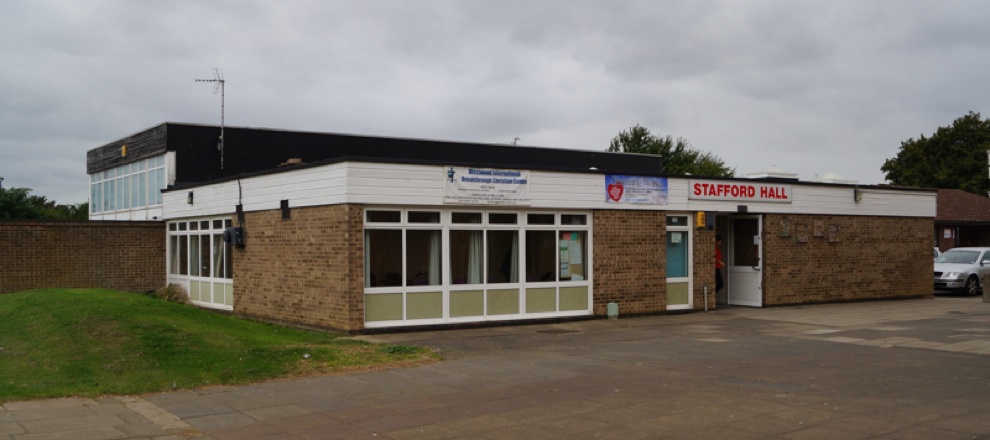 A leading venue for hall hire in Peterborough, Stafford Hall in Westwood is a fantastic local facility. With plenty of parking, disabled access, kitchen facilities and even a bar, Stafford Hall is perfect for any function.
What's even better is Stafford hall is surrounded by several convenience stores, so should you forget something on your big day, it's no big issue to pop next door to grab what you need.
Stafford Hall also boasts a nice outdoor area for Summer parties and sufficient grass to anchor a castle.
We are pleased to confirm that absolutely all of our bouncy castles for hire in Peterbrorough and also soft play and full party packages will fit comfortably in Stafford Hall. With it's high ceiling, you are completely unrestricted when choosing your perfect inflatable.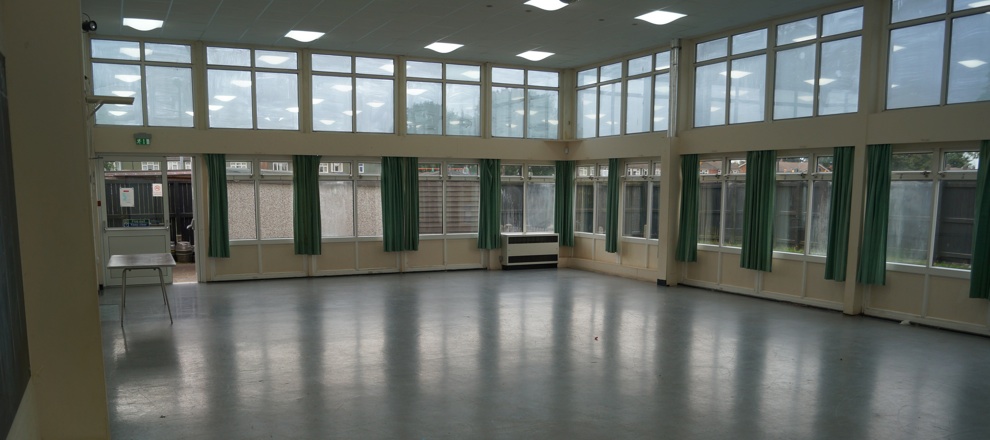 As with all of the halls we feature on here, you do need to contact Stafford Hall directly to book, you can find the phone number above. However should you need any assistance or advise as to what would be best to book for your party in Peterborough, please do get in touch and we will do our best to advise.